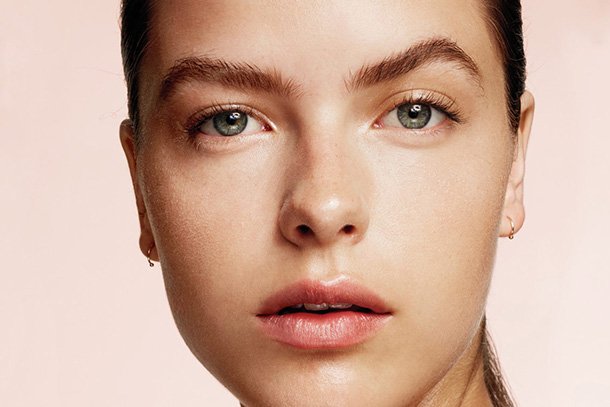 We can't deny it, life in the city has many advantages – we're talking everything from the endless options of restaurants, shops and entertainment to the easy access of public transport and more. But, just like most things, the cosmopolitan lifestyle comes with some disadvantages too. One being the stress it can cause our skin.  
As the human body's largest organ, our skin has many vital functions. Not only does it act as a protective barrier to shield us from harmful bacteria, it also regulates our internal temperature and transforms vitamin D into calcium to optimise our bone health. So, it goes without saying that it's essential we look after our skin and level up our skin care routine.  
With that in mind, here at Cult Beauty, we've done the hard work for you by taking a deep dive into which cities are best for your skin's health. Using four different ranking factors – ranging from the air quality to the average levels of humidity per year – we've rounded up the top 20 cities that put your complexion first.   
WHAT CITY FACTORS AFFECT OUR SKIN 
To identify the best skin-friendly cities across the UK, we've looked into four different factors:   
Air Quality: 

This index refers to the city's air quality index (AQI). The more polluted the air, the higher the number, resulting into the greater the share of the population, the higher the negative effects from the pollution.

 

Humidity Levels:

This is the average level of humidity percentage for the past 12-month period.

 

Wind Average:

This is the average level mph wind for the past 12-month period.

 

Average Annual Lowest Temperature:

The average lowest temperature for the past 12-month period.
TOP 20 UK CITIES FOR YOUR SKIN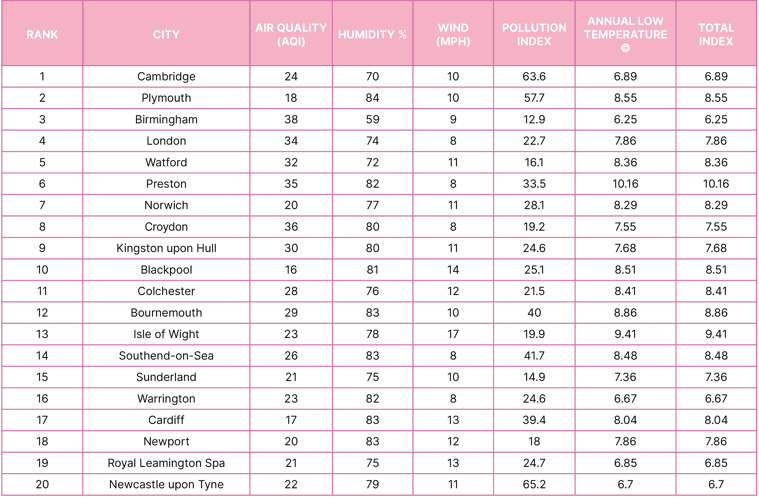 HOW TO CITY-PROOF YOUR SKIN
With the United Nations predicting that two thirds of our world's population will be living in a city by 2050, its time to help your face fight against urban pollution. With sensitivity, pigmentation and premature aging far more common among city dwellers, a standard cleanse and moisturising routine simply isn't going to cut it. But fear not, we've put together the top tips and tricks you need to shield your skin against the challenges of the big smoke.  
DOUBLE CLEANSE TWICE A DAY 
Cleansers or face washes are non-negotiable when living life in the big city. Whether you're traveling on the underground or bustling through busy streets, your day-to-day commute will have a large impact on your skin's health. The best way to overcome this? Double cleansing, twice a day. Helping to dissolve daily debris, this first (and arguably most important) step not only melts away the day but also creates a clean canvas for when you apply other products. For the best results, we suggest using an oil-based cleanser or cleansing balm, followed by a foaming cleanser.