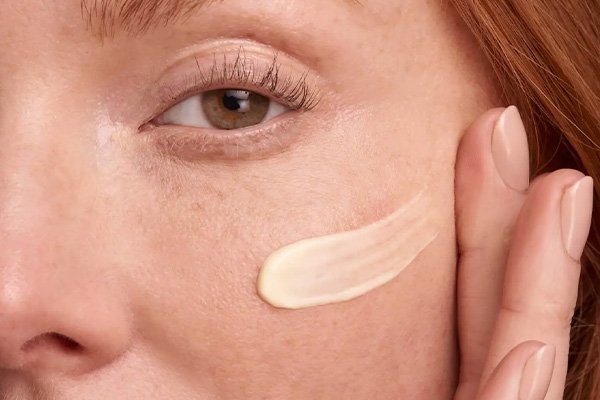 Let's face it, when it comes to hardworking ingredients, vitamin C always triumphs! Dull complexions, uneven skin tones, fine lines, acne scars – you name it, this essential nutrient can help fix it.  
Here at Cult Beauty, we believe it's time to shine the spotlight on the skin care superstar by uncovering the bountiful benefits of vitamin C while answering all your most asked questions.  
So, without further ado… Sit back, relax and find out everything you need to know about the ultimate skin care saviour.  
WHAT IS VITAMIN C
First things first, let's take some time to understand what vitamin C actually is. Also referred to as ascorbic acid (for the chemistry whizzes among us), it's a vital nutrient that supports a whole host of bodily functions – we're talking everything from maintaining skin, bone and cell health to healing and protecting cells from free radical damage (pollution we're looking at you!). And while it's the most abundant antioxidant found naturally in our skin, our vitamin C levels reduce as we get older due to the water-soluble being destroyed by heat and light – which we are exposed to every day. 
HOW DOES
VITAMIN C WORK
Vitamin C helps your body produce collagen and is present in your skin, muscles, and other tissues. But, while vitamin C is essential for various health benefits, it's not something you can naturally produce – as our bodies are unable to synthesize vitamin C. Instead, it's a component that can be found in fruits, vegetables, supplements and plenty of beauty products. Strengthening your body's natural defences, it halts external aggressors from reaching your cells. How? We're glad you asked… Featuring photoprotective properties (which shield you from UV rays), it staves off oxidative stress caused by the free radicals that you encounter every day.  
WHAT ARE THE BENEFITS OF VITAMIN C
FOR YOUR SKIN 
Where do we begin? This little nutrient has a large impact! Whether you're wanting a lit-from-within glow or shielding your skin from the sun's rays, vitamin C is the solution that meets your many needs. Keep scrolling to find out just some of the key benefits this antioxidant brings… 
Boosts brightness: Looking to invigorate your complexion and banish dull skin for good? Vitamin C has you covered. This powerful nutrient works overtime to reduce hyperpigmentation and brighten your complexion, giving you vibrant skin that would make anyone look twice! 
Promote collagen production: Collagen  is the MVP you need on your team if you want your skin to look as plump as possible. But that won't be a problem if you add a vitamin C to your skin care regime! This skin superstar can support collagen production which, in turn, improves your skin's elasticity while helping with the healing of scars and sunburn. 
Acts as a hydrating hero: Adding to its long list of skin-saving properties, vitamin C also prevents water loss. So, this means your dehydrated complexions can retain more moisture and stay hydrated for longer leaving your skin soft, supple and soothed.  
Fights against free radical damage: Free radicals are the pesky particles responsible for many of our complexion qualms. They break down the skin's collagen, which means it loses elasticity and can be responsible for unwanted build up. But that's where vitamin C swoops in to save the day. It can help you ward off the damage from free radicals, enhancing a clearer complexion.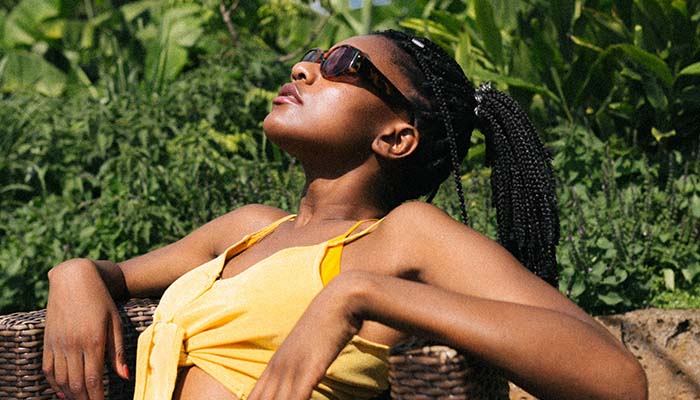 WHAT ARE THE DIFFERENT TYPES OF VITAMIN C 
When it comes to making the most of vitamin C's benefits, you'll need to keep an eye out for one of these iterations in your ingredients list: 
L-ascorbic Acid: a potent and pure version of vitamin C, it packs a huge punch in the right skin care formula. You can find a range of percentages of L-ascorbic acid, some as high as 20%+. 
Ascorbyl Palmitate: this is an oil-soluble form of vitamin C that is made by combining ascorbic acid with a fatty acid known as palmitic acid. Often used to help stabilise air-sensitive skin care ingredients, it works well with vitamin E to smooth and improve the health of the skin 
Tetrahexyldecyl Ascorbate: similar to ascorbyl palmitate, this version of vitamin C is also soluble in fats. It's super stable (which means it won't oxidise as quickly when exposed to air, light or heat), and your skin can absorb it easily. 
HOW TO ADD VITAMIN C INTO YOUR SKIN CARE ROUTINE 
While serums may be the most common way of getting your daily dose of vitamin C, there are many routes you can take to recharge and replenish your radiance. 
Serums: Designed to deliver a high concentration of actives, serums are an easy and efficient way to deliver vitamin C straight to your skin. They are designed to keep the ingredient stable while enhancing its penetration through the outer layer of your dermis. Vitamin C serums should be applied after cleansing, but before creams and oils to make sure they sink into the skin properly. We've got a whole guide on layering skin care to give you a helping hand! 
How to use vitamin C serums: Use daily after toning, apply to dry skin and gently massage into face and neck.