Last Updated:
27/09/2023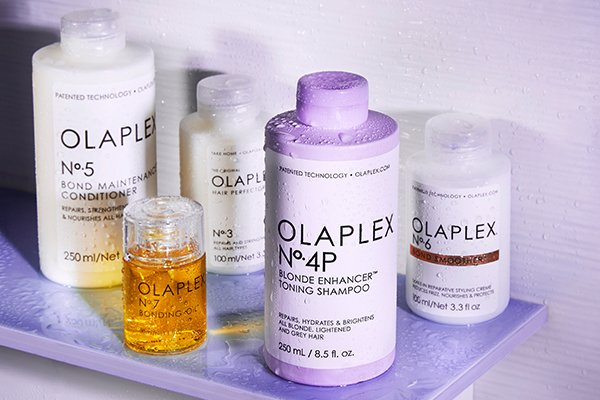 The 'skinification' of hair care? Yes, as strange as it sounds, the hair care revolution is well under way, with brands taking inspiration from the thought-out steps found within skin care routines. So, wave goodbye to just a simple shampoo and conditioner; from strand-saving serums to conditioning masks, hair care routines are now as involved as your skin care rituals. 
With so much overlap in skin care and hair care ingredients, this idea makes total sense. Why? For starters, our skin and hair are made of the same protein. So, more often than not, what's good for your skin is often as beneficial to your hair. One brand taking the lead on this is OLAPLEX. A label famed for making salon-worthy treatments accessible at home, it utilises many ingredients that are also used in skin care – aloe leaf juice, hemp, jojoba, fermented green tea, meadow foam, squalene, grape seed oil, to name a few!  
Just like your skin, your strands are regularly wrecked by heat, dye, pollution, hard water, chlorine… not to mention the weather! The result? Frizz, flyaways, brittleness, fall-out and split ends galore. So, if that doesn't convince you it's time to upgrade your outmoded approach to mane maintenance, we're not sure what will… It's easy to make changes that will make a massive difference, so here's how to 'skinify' your hair regime with OLAPLEX and restore crowning glories to, erm, glory… 
CLEANSE:
As with all well-honed skin care routines, a good cleanse is imperative when it comes to your tresses. It removes any unwanted dirt and debris, leaving you with a clean base to start applying the rest of your products. We suggest starting with OLAPLEX's No.4 Bond Maintenance Shampoo followed by the No.5 Bond Maintenance Conditioner. These daily cleansing and repairing formulas star the brand's patented Bond Building Technology that works on a molecular level to seek out broken bonds in the hair (which are caused by chemical, thermal and mechanical damage) and repair them, restoring compromised hair to former glory.