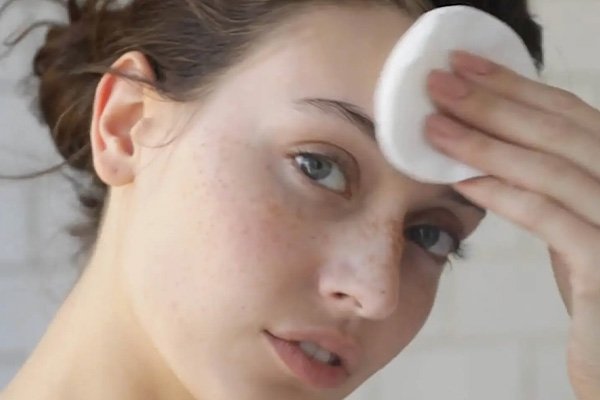 We can't deny it – toners have come a long way. We would even go as far and say they're in a whole new league of their own. Toners no longer just keep blemishes at bay; today the featherweight formulas do everything from balance your skin's pH levels to providing you with that post-cleanse glow.  
As an essential step in everyone's skin care routine, it's time we truly understood what a toner really is and how to optimise its use. So, without further ado, read on to discover our ultimate guide to… you guessed it, toners! 
WHAT IS TONER
Toners are a water-like formula which should be used after your cleanser and before applying other products. Why? Because they prime your complexion in preparation for the rest of your routine. Absorbing quickly into your skin, they deliver an instant hit of hydration while removing any remaining dirt and debris. Historically, toners were used to remove excess oil from your face, but today they serve many more purposes.  
THE BENEFITS OF USING TONER
While there are many advantages that come with incorporating a toner into your daily regime, below are three of the most rewarding benefits which your skin will thank you for. 
Minimising pores: The ultimate triple threat, there are three main ways in which toners minimise pores. Firstly, they assist in tightening them, so they become visibly smaller on your face. Additionally, the lightweight liquid typically uses ingredients – such as witch hazel extract – that control oil production from the sebaceous glands that sit under the pores. This reduces their visibility while blocking out blemishes. And, last but by no means least, toners are formulated to mimic the pH level of your skin, allowing them to match and maintain your complexion's balance.  
Hydrating and replenishing the skin: Packed with antioxidants, soothing agents and vital hydrating ingredients, toners (particularly those infused with rose water or aloe vera) boost your skin's ability to drink up the moisture from the serums you apply after.  
Removing impurities: Toners are renowned for their removal skills – sweeping your skin from traces of oil, make up, dirt and bacteria that linger after washing your face with a cleanser.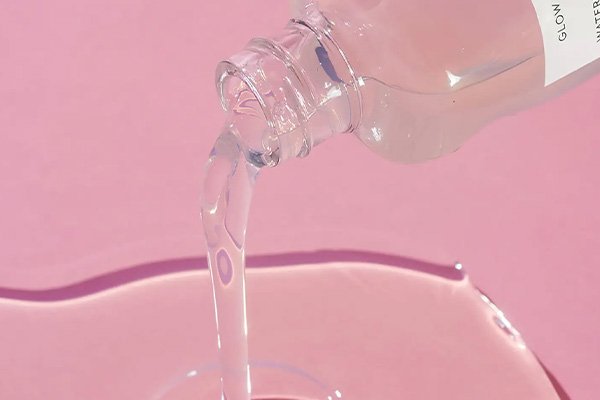 WHAT TYPE OF TONER SHOULD I USE FOR MY SKIN TYPE
While face toners are suitable for everyone and anyone, it's important to find the perfect fit for you and your skin concerns.  
If you have sensitive skin, you should… Avoid alcohol-based or exfoliating toners with a strong percentage of AHAs or BHAs. Why, you ask? Because these could be too harsh on your skin and can lead to irritation. Instead, opt for a hydrating toner with calming botanicals and humectants (we're talking glycerine and aloe vera). These will get the job done while adding an extra dose of moisture.  
SHOP ALL SENSITIVE SKIN PRODUCTS >>>
If you have dry skin, you should… Choose a nourishing toner which is powered by a dew-drenching cocktail. These formulas are specially designed to retain moisture thanks their carefully curated blend of hyaluronic acid and niacinamide. For best results you should use these saviours twice a day – once in the morning, and once at night before applying your moisturiser.  
SHOP ALL DRY SKIN PRODUCTS >>>
If you have dull skin, you should… Use toners that are packed with natural exfoliants like papaya extract and lactic acid. Reducing hyperpigmentation while enhancing natural radiance, they don't only reveal a bright finish but a clearer complexion too.  
SHOP ALL DULL SKIN PRODUCTS >>>
If you have acne-prone skin, you should… Look out for toners with salicylic acid. Supercharged with skin-loving ingredients, they penetrate deeply into oily pores and work hard to break up debris and dreaded blackheads.  
SHOP ALL ACNE & BLEMISHES PRODUCTS >>>
If you have oily skin, you should… Swipe your face with a lightweight water-based toner that fuses antioxidants and niacinamide. Like many of the above they will ensure your skin stay soft, smooth and soothed – but this time with the added benefit of controlling your oil production.
SHOP ALL OILY SKIN PRODUCTS >>> 
HOW TO USE TONERS
Apply your toner immediately after cleansing and removing your make up – and when we say immediately we mean no less than a minute after washing your face. While this may sound a little too particular, like all our skin care hacks there's good reasoning behind it. Most molecules penetrate the skin better when wet, so applying the active formula straight away will deliver better results.  
Simply soak a cotton pad with your toner or apply the liquid directly into your palm, then swipe it around you face and down your neck – covering all areas. You should use your toner both in the morning and night as part of your daily regime.  
THE BEST TONERS,

RIGHT NOW