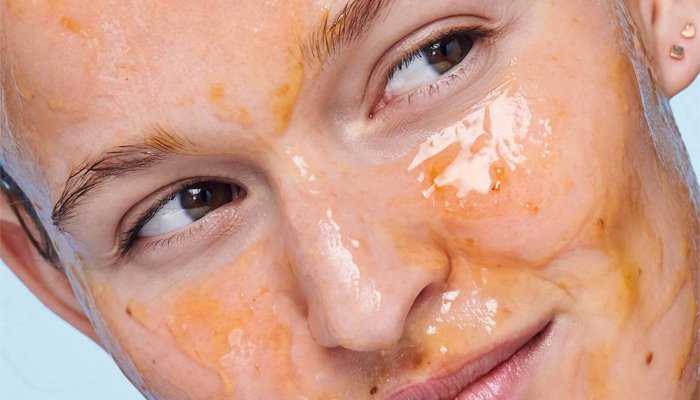 Let's face it, great skin isn't simply down to your DNA (phew). It's much more complicated than that. Achieving a smooth, supple, and shiny complexion is influenced by everything from your eating habits to your daily regime, and more.  
It doesn't matter if you're just getting to grips with your beauty routine or if you're an expert in the field, when it comes to skin care there are always questions to be answered. What skin care products do I need to use? Which order should I use them in? What skin care tips will work for my skin type? And the list goes on… 
With that in mind, we've enlisted the help of our Cult Concierge expert Ryan, to answer your most commonly asked questions as we present you with our ultimate guide to skin care.  
FIRST THINGS FIRST, FIGURE OUT YOUR SKIN TYPE
It's important to understand that skin care is unique to each individual. Therefore, identifying your skin type and skin care concerns is essential when selecting your products. Discover which category you fall into by pinpointing which of the below best applies to you: 
Your skin looks matte and poreless

Your skin feels tight

Your skin is prone to cracking, redness and feels rough

 
You have excess shine 

 

Your pores are visible and have an enhance sheen where most dense

Your make up tends to dissolve during the day

Blackheads and breakouts are a common concern 

 
You have both oily and dry patches on your skin's surface 

 

You tend to have larger pores on your T-zone

 

You experience breakouts and dryness at the same time 

 
MORNING VS NIGHT SKIN CARE
FOR BEGINNERS
In the same way our skin's needs change throughout the day, so should the beauty products we use. Your morning and evening skin care routine needs to alter to reflect your complexion's requirements. The general rule of thumb is that the AM routine should protect, while the PM should enhance regeneration.  
Why is there a difference you ask? Well, it's all to do with your skin cycle. Throughout the day your skin is exposed to aggressors such as dirt, oil production, make up and the most harmful of all…yes, you guessed it, UV rays.  
With that in mind, it's vital that the products you use shield your skin by blocking out the irritants while keeping the water in. Come the evening, the focus shifts to recuperation. Your nighttime routine primarily repairs and refreshes ready for the day ahead.  
THE BEST MORNING
SKIN CARE TIPS FOR BEGINNERS
The main goal for any AM skin care is to unlock your complexion's full potential while protecting your skin from daily stresses and targeting areas you want to work on. Stick to the six steps below and feel soothed and smooth all day long. 
STEP ONE: CLEANSER
An essential step for both morning and night, cleansers allow you to remove any unwanted dirt and debris, leaving you with a clean base to start applying the rest of your skin care products. To use, all you need to do is dampen your face and gently rub a small amount of the formula onto your skin, then rinse with lukewarm water. 
STEP TWO: TONER
Offering your skin the TLC it deserves, toners are crucial to your post-cleanse ritual. Dissolving dead cells and locking in your moisture, the featherweight formulas tighten pores, balance skin tones and dial up brightness. What's more, they banish blackheads while boosting your barrier functions. Simply soak a cotton pad and apply it in an upwards motion from your nose to your forehead and across the brow line.  
STEP THREE: SERUM
Targeting specific skin concerns, serums deliver potent, problem-solving solutions. Highly concentrated, the lightweight liquids are typically either water or oil based, allowing them to be easily absorbed. Their main purpose? To protect from daily pollution while tackling targeted areas. Gently pat the serum into your skin, starting at the centre of your face and moving outwards to cover all areas.  
STEP FOUR: MOISTURISER
Keeping your complexion hydrated, moisturising is a must in every skin care routine (even if you don't suffer from dryness). Powered by skin-loving ingredients to provide other benefits such as softness and a subtle shine, moisturises are infused with everything from barrier-building ceramides to broad-spectrum SPF. Apply all over your face, and allow your skin to naturally soak it in. 
STEP FIVE: EYE CREAM
Hiding last night's escapades, eye cream is the answer to tired eyes. Bursting with actives – from brightening vitamin C to line-softening retinol – they tackle everything from dullness to puffiness to aid penetration and quickly replenish the delicate surface. Softly pat the cream with your ring finger until the formula fully soaks into your skin.  
STEP SIX: SPF
Lastly, and most importantly, is the use of sunscreen. A highly crucial step to any skin care routine, SPF shields your skin from damaging UV rays while preventing the development of textual inbalance. While our ultimate guide to sunscreen provides you with all the information needed to keep protected from the sun, the key thing to note is that it should be worn everyday (rain or shine) and applied at least 15 minutes before putting on make up or being exposed to sunlight.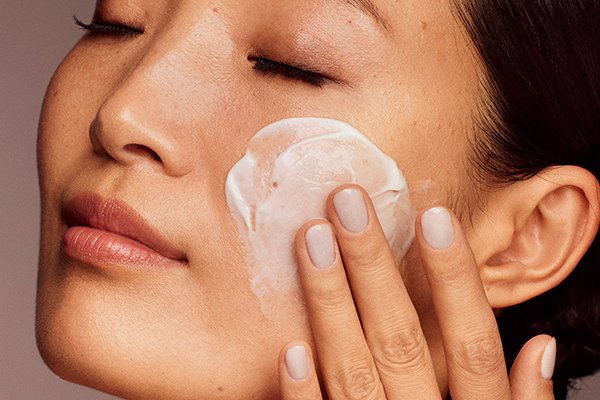 THE BEST NIGHTTIME
SKIN CARE TIPS FOR BEGINNERS
As you rest and enjoy some shut eye, your skin is working harder than ever to revive, rejuvenate and refresh your complexion, ready for the day ahead. To ensure optimum results throughout the night, the six steps below will have you waking up with your skin raring to go. Plus, some of the steps double up with your morning routine, so there's no need to splash out on extra products.  
STEP ONE: DOUBLE CLEANSE
Doing what it says on the tin, double cleansing is when you cleanse the skin twice. But rather than repeating washing your face, it's all about switching up what products you use to achieve a deeper clean. While the first cleanse removes stressors on the skin (we're talking make up, sunscreen, dirt and any other build up from your day), the second time round actually cleans the skin. For best results mix and match cleansing balms with foaming cleansers, cleansing oils, and cleansing gels.  
STEP TWO: TONER
For your PM routine, use the same toner and technique as the AM. But remember to pick a formula that targets your skin's personal concerns. After cleansing, apply the toner to a cotton pad and swipe all over your face. But remember, allow it to dry before applying any other products.  
STEP THREE: EYE CREAM
The same eye cream can work for both day and night. However, for best results opt for a heavier, more hydrating eye cream for the evening as the skin has more time to absorb and soak in the formula.
STEP FOUR: SERUM
Similar to the morning step, applying serum at night enhances your skin's ability to repair itself while you sleep. For the best results, when selecting your evening serum look out for ingredients such as niacinamide or hyaluronic acid. Lightly pat the formula into your face from the centre outwards.  
STEP FIVE: RETINOL
Speeding up the rate at which your skin generates, retinol improves your skin's textures, reduces the appearance of fine lines, and brightens up dark blemishes. Often mixed with a cream to reduce irritation, the powerful potent is prone to be sensitive to the UV rays, and therefore works best at night. Improving oily or acne-prone skin, it reduces unwanted oiliness and banishes dead cells. When starting out with retinol, only use it once a week. Then, once your skin adjusts you can use it more often.  
STEP SIX: MOISTURISER
Replicate the moisturising method you use in the morning. Depending on your skin type, you can either use the same product morning and night, or you may choose one that contains SPF in the morning and a creamier, more nourishing product come nighttime. 
While an instant fix to skin care concerns is ideal, unfortunately we can't just click our fingers and be rid of dryness, redness, blemishes (and the list goes on). That's why the best piece of advice we can give you, is to be patience and give your skin care time. Results are seen through consistency. Aim to carry out your day and night routine daily and you'll typically notice a difference in at least six weeks! Don't worry, you can thank us later…