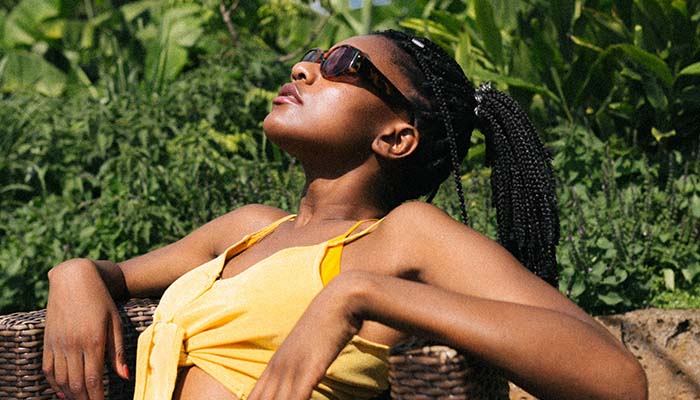 We all know by now that SPF is not just for summer…it's for life. Yes, your skin may be at its most vulnerable during the warmer weather, but the risk of skin damage is an all-year around concern – so don't put a time frame on protecting yourself from harmful rays.  
Whether you're prepping for a balmy beach day, wintery walk or lazing around the lounge, the application of SPF should be a non-negotiable step in your skin care regime. No matter where you are, what you're doing or your skin type, a trustworthy sunscreen for your face, body and hair is a must! 
But…we can't deny that with every hot topic comes many burning questions, so here's our ultimate go-to sunscreen guide. 
SUNSCREEN VS SPF
First things first, let's bring it back to basics – what is the difference between 'SPF' and 'sunscreen'?  Simply put, sunscreens are classified by an SPF number which refers to the measurement of protection they give against UV radiation. So, sunscreen is the product while SPF is the sun protection factor associated with it.  
SPF 15 VS SPF 30 VS SPF 50+
The number allied with the SPF refers to the amount of time you can be exposed to the sun while wearing the protector, without burning (emphasis on the without). So, in theory, SPF 15 would shield you from UV rays 15 times longer than your skin's defences without SPF. SPF 30, 30 times longer, and SPF 50, 50 times longer…you get the gist. But that's not all, the number also indicates how much protection you gain from each factor (as shown below). 
SPF 15 = 93% UV protection  
SPF 30 = 97% UV protection  
SPF 50 = 98% UV protection  
HOW TO APPLY SUNSCREEN?
There are many uncertainties when it comes to how to apply SPF the right way. Where to apply it? When to apply? How much to apply – and the list goes on. However, if you've got the main principles on lock, you should be on your way.  
Before you do anything, shake your sunscreen bottle. This will help break up any clumping that occurs over time.

 

Next, use the three-finger rule when applying to the

face

. Gently tap the formula all-over your face, ears and neck (rather than slapping and rubbing it on) to avoid irritation and to ensure a smoother application.

 

When applying to your

body

, smear small evenly sized dots over all areas exposed to the sun. Gently massage the sun-shielding liquid in, until you can't see it anymore. Oh, and don't forget those sneaky spots that are easy to miss – we're talking about your neck, the back of your hands and feet.

 

Finally, if you're heading out to have some fun in the sun, allow for the formula to soak into your skin for at least 15 minutes before outdoors.

 
WHEN TO APPLY SUNSCREEN?
Aside from daily, the skin care saviour should be generously massaged into your face, neck and body after moisturising in the morning.  Then, wait approximately 15 minutes for the formula to absorb before applying any make up or skin care.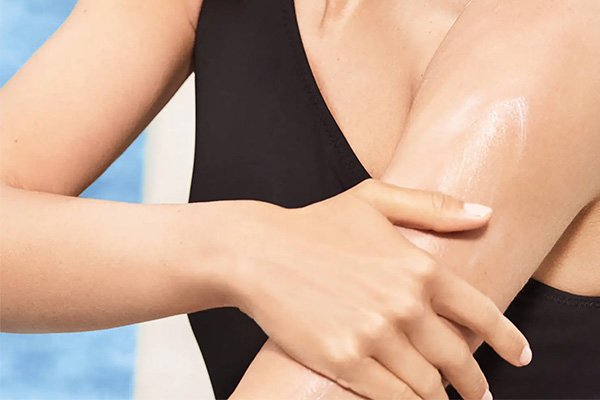 HOW MUCH SPF SHOULD YOU APPLY?
Now, on to the how. When it comes to the quantity of sunscreen you need, it's best practice to use approximately two milligrams per square centimetres of your skin – AKA around two teaspoons for each area you are covering. For those using sprays, keep spritzing until your skin has an even, seamless sheen.  
HOW OFTEN SHOULD YOU REAPPLY SUNSCREEN?
Sun protection should be used rain or shine as those sneaky UV rays can penetrate their way through clouds. But, when it comes to reapplying, it generally depends on what you are doing. If you're outside in direct sunlight the common rule of thumb is to reapply every two hours. However, if you're stuck in doors all day away from any windows, every six hours should suffice. With that in mind, no matter what your day is looking like always reapply, reapply, reapply!  
UVA VS UVB?
One thing to always ensure is that your sunscreen covers a broad spectrum, blocking out all harmful rays that can reach our skin – these being UVA rays and UVB rays. But what's the difference?  
UVA rays

have the longer wavelengths of the two. They penetrate deep into your dermis. Unprotected exposure from UVA radiation can lead to premature skin ageing as your skin's firmness and elasticity is severely comprised. 

 

UVB rays

maybe smaller but can cause just as much damage (if not more). They typically target the outer layer of skin, resulting into sunburn. In the same way as UVA exposure, they can also lead to photoaging. 

 
PHYSICAL VS CHEMICAL SUNSCREEN
The main difference between physical and chemical sunscreen lies in the technique they use to block out the rays. Physical sunscreen creates a barrier to block out and reflect the UVs while chemical iterations (commonly known as sunblock) act like a sponge, soaking in the UV light so that it doesn't damage your skin cells.  
The best way to differentiate between the two is to look out for certain ingredients. If they are powered by 'Zinc Oxide' or 'Titanium Dioxide' it's physical, but if you spot the terms 'avobenzone', 'oxybenzone' or 'octinoxate' (it's a tongue twister, we know) then you know it's chemical. 
While both forms of sunscreen shield you from the rays, chemical SPFs are much more water-resistant. So, with that in mind if you're heading down to the pool or doing any physical activity in the sun, chemical protection should be your go to.   
Now, we think we've made it pretty clear that sunscreen is essential, so it's time to decide which is right for you. With a helping hand from our Cult Concierge skin care superstars, Ryan and Sarah have sourced the best sunscreen to use for dry skin, oily skin and every type in between. You can thank us later…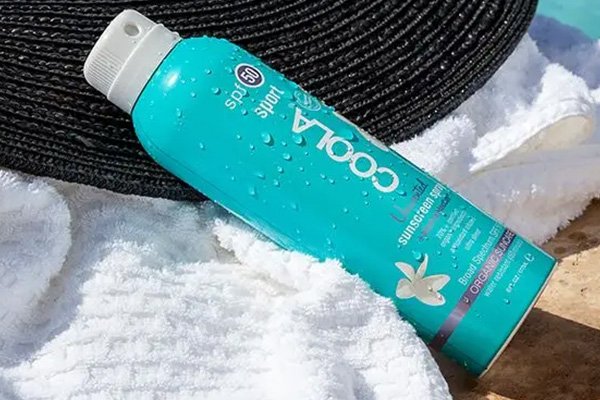 7 BEST SPFS