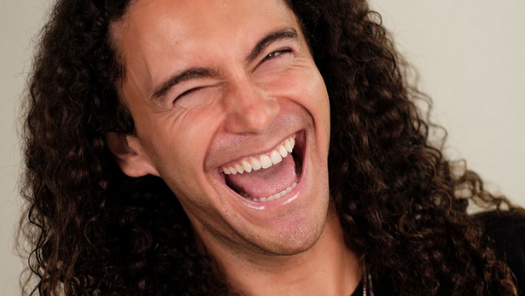 My love of beauty and style definitely stems from my mum. Ever since I can remember, I watched as she put on her make up and magic potions (read: skin care). She also used to drench me in sunscreen as if she were Thetis dipping Achilles into the River Styx – a beauty ritual that stays with me even now! Even as a teenager, I would painstakingly deliberate over which moisturiser or face wash to use, weighing up which ingredients were best for my combination skin. When shaving entered my weekly regime, I started to experiment with different grooming techniques to suit my dark, coarse facial hair: from different forms of removal to razors, angles and after-care products. I've tried it all, so I can definitely point you in the right direction! Another thing you should know about me is that I have a full head of 3A curls which I've definitely put through its paces. When I was younger, I tried to straighten it into submission but now I'm finally growing it out. It's normal to have a love-hate relationship with your curls, but picking the right formulas for your hair, scalp and styling needs is the best place to start. That's where I come in - I hope I can help you on your hair journey!
MY FAVOURITE PRODUCTS
added to your bag
Sorry, there seems to have been an error. Please try again.
Subtotal: ( items in your basket)
This order will earn status points
Quick Buy
Sorry, there seems to have been an error. Please try again.
Get in touch with me:
RYAN | Cult Concierge
concierge@cultbeauty.co.uk