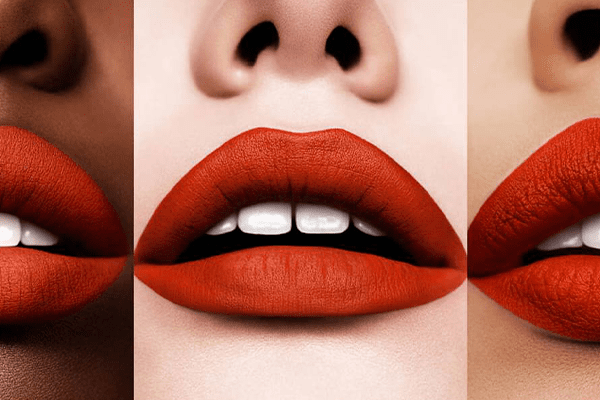 In the words of Audrey Hepburn "there's a shade of red for every [person]". Acting as the proverbial LBD for our beauty wardrobe, red lipstick is arguably one of the most loyal, integral and powerful beauty statements of all time. 
While many date the first red lipstick back to 3500 BC, when the ancient Sumerians crushed red rocks into a powder to create lip tints, others believe it was the ancient Egyptians we have to thank for the rise of the sensual shade – as they mixed crushed insects into a vibrant paste of red wax for Cleopatra. Either way, one thing we can all agree on is that the best red lipsticks boost conviction, confidence, romance and rebellion.  
With that in mind, here at Cult Beauty we believe it's essential to know how to wear red lipstick for the ultimate effect. That's why we've put together a guide to the make up marvel. Keep scrolling to find out everything from how to use red lipstick to the best rouge wonders on the market today.
HOW TO THE FIND THE RIGHT SHADE FOR YOUR SKIN TONE
The best red lipsticks make a statement. But, with so many shades to choose from, finding the right hue can be tricky. To uncover your go-to colour, consider your skin's undertone and decide whether it's cool, warm or neutral. Once you have this, all you need to do is opt for a red pigment that shares the same undertone as your complexion.  
The best red lipsticks for cool undertones: matching your complexion, cool-toned red lipsticks are the way to go – AKA those with hints of blue and purple hues. Think: berry reds… We're talking cranberries, cherries and everything in between.  
The best red lipsticks for warm undertones: following the same formula as above, those with warm undertones can complement their complexion with (you guessed it) warmer rouge hues. Opting for orange, brown or gold-based shades is an easy and efficient way to find your perfect match. By this we mean tangerine, ruby and poppy shades.  
The best red lipsticks for neutral undertones: for those with neutral undertones, we come baring good news… You have more versatility and a larger range of colours to choose from. While both cool and warm tones will work, our advice would be to sway towards the warmer tones – as this will brighten up your visage.
HOW TO WEAR RED LIPSTICK
Now, you've determined what shade to go for, it's time for the fun part – to apply your lippy like a pro. Keep scrolling to discover how to wear red lipstick… 
1. PREP YOUR POUT 
Just like all your make up looks, the first step to perfecting your pout lies in the preparation. For a smooth application of colour, keep your lips hydrated. To do this, we recommend having your trusted lip balm close at all times – whether you're in the office or just chilling at home. Replacing lost moisture, these nourishing treatments replace ensure you're always ready to apply a spontaneous pop of colour.