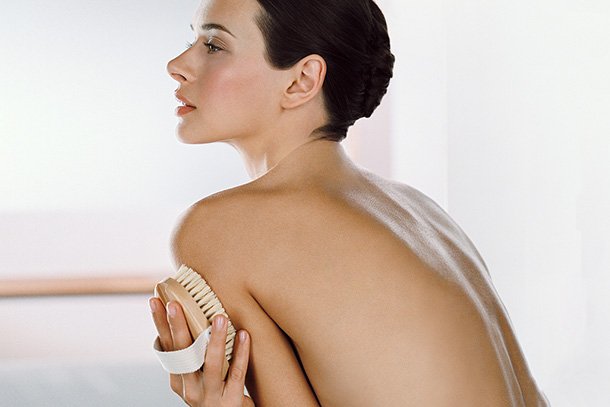 Let's face it, when we talk about skin care, your mind automatically goes to looking after your complexion. But, skin is the largest organ of the body, and it doesn't just stop at your chin. Oh no, in fact, your skin has the same needs all over – weather it's on your neck or knees – so whatever you're doing to treat your face, should be replicated on the rest of your body.  
With that in mind, we spoke to our Cult Concierge expert Ryan to answer your most commonly asked questions and offer his expert body care tips. Read on to discover our ultimate body care guide.  
FIRST THINGS FIRST, FIGURE OUT YOUR SKIN TYPE 
Whatever your skin type is on your face, will be the same for the rest of your body. It's important to understand that skin care is unique to each individual. Therefore, identifying your skin type and skin care concerns is essential when selecting your products. Discover which category you fall into by pinpointing which of the below best applies to you:  
Your skin looks matte and poreless

Your skin feels tight

Your skin is prone to cracking, redness and feels rough

 
You have excess shine 

 

Your pores are

prominent

and have

excess sheen

Your make up tends to dissolve during the day

Blackheads and breakouts are a common concern 

 
You have both oily and dry patches on your skin's surface 

 

You tend to have larger pores on your T-zone

 

You experience breakouts and dryness at the same time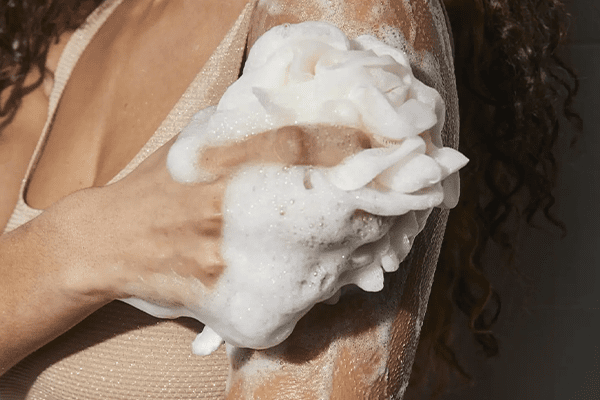 WHAT IS BODY CARE?
Now you've pinpointed your skin type, it's time to get up close and personal with what body care covers. From your daily skin care to your everything shower essentials, body care refers to looking after your skin and hair from the neck down — leaving no areas untouched. But, to make sure you're not leaving anything out, we've outlined everything your body care routine should entail… 
BODY CLEANSERS: Just like your skin, body care begins with a thorough cleanse. Whether you suffer from sensitive skin or not, it's best practice to use gentle soaps and washes that avoid sulphates. Why? Because they can strip away your skin's natural oils and compromise your protective barrier.  
BODY SCRUBS AND EXFOLIATORS: Whether you're looking to get rid of your fake tan, banish ingrown hairs or wanting to ramp up your radiance, exfoliators are the way to go. Incorporating a daily body scrub into your shower regime will help to diminish dead skin cells, smooth rough skin and unclog pores. Look out for formulas that feature glycolic and salicylic acids, for healthier results.  
BODY OILS, BUBBLES AND SOAKS: There's nothing better than soaking in a relaxing bubble bath after a long day. But, did you know that unwinding in the tub is just as beneficial for your wellbeing as it is your body? With the addition of body oil and soaks, bath time not only calms your mind but your muscles too. Release the stress and tension of the week by enjoying a soak every now and again.  
SHOP ALL BODY OILS, BUBBLES & SOAKS >>> 
BODY MOISTURISERS: Quenching your body's thirst, moisturisers are key for keeping hydrated from head to toe. But don't be fooled, even those with oily skin need to be nourished. Opt for a lightweight gel-based formula if your skin has excess shine. Or, choose from cream-based iterations if your body is feeling tight. Simply slather the skin care saviour on daily (morning or night) to ensure your body is happy, healthy and most importantly… hydrated.  
SHOP ALL BODY MOISTURISERS >>> 
HAND CARE: Although our hands are the most used part of our body, they are typically the most neglected. Constantly exposed to water, sunlight, and chemicals when applying products, our hands need looking after more than ever. Our top tip? Don't wait for them to become dry and damaged to do something about it, instead use a hand cream as part of your daily routine. Providing the protection they need, these formulas not only soothe and smooth, but defend against pigmentation, fine lines and dehydration.   
FOOT CARE: From cracked heels to tired soles, foot care is another area that is commonly overlooked. However, just like your hands, they are one of the hardest-working parts of your body and deserve some extra TLC. Boosting your toots with the nourishment they need will improve everything from your comfort to your mobility. Add a foot cream to your post-shower routine, care for your cuticles with antibacterial nail serums and enjoy regular feet treatments from the comfort of your own home.  
ORAL CARE: From toothpaste and mouthwash to polishing products and tools, managing your pearly whites goes far beyond a morning and evening brush. Improving your dental hygiene keeps bacteria at bay — side stepping tooth decay, periodontitis and more. Along with brushing your teeth, add flossing, a mouth wash and teeth whitening strips to your daily regime for a brighter smile.  
HAIR REMOVAL: Hair removal isn't a must, it's all down to personal preference. But, if you do decide to get rid of your body hair, it's essential to pluck, shave or wax in a way that minimises irritation. To do this, simply prep your skin with a cooling gel or shaving cream. Ensure you remove hair in the direction the hair grows. Then, once removed, treat yourself to a soothing serum or scrub to avoid any ingrown hairs.  
INTIMATE HYGIENE: Taking care of your intimate areas is just as important as looking after those more exposed. When it comes to intimate hygiene there are a plethora of options to help priorities your wellness. From washes and cleansers to oils and supplements, each of these solutions keep you lady parts feeling fresh – without disrupting your natural pH levels. Incorporate these products into your shower and post-shower ritual to feel revived and rejuvenated.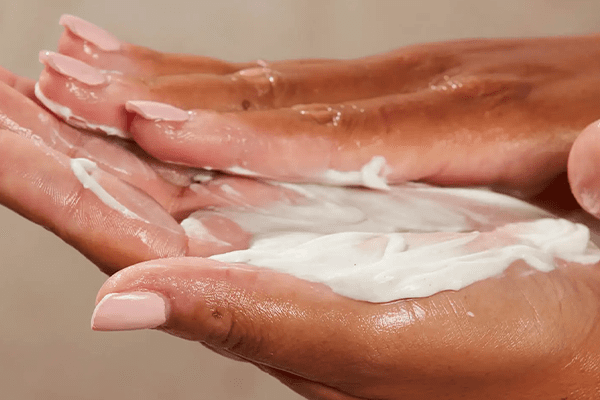 BODY CARE TIPS
YOU DIDN'T KNOW YOU NEEDED…UNTIL NOW
Shower in colder water:

While it may not be the preferred choice (especially in the winter time), using cold water during your shower has many body benefits. Not only does this tighten your pores, making your skin feel firmer and less likely to let dirt in, but it also improves responsiveness to injury and retention of natural oils. 

 

Pat dry post shower:

Rather than rubbing your skin dry after a bath or shower, pat your body to create less friction between the fabric and your skin. Go one step further by using a soft, supple and non-scratching towel. 

 

Protect, protect protect:

It's all about

SPF

. Whether you're stepping outside or staring aimlessly out the window, ensure you lather up with sunscreen lotion as UV rays penetrate through windows and screens. Protecting your body against harmful environmental aggressors keeps you shielded from the sun while preventing premature ageing and dry skin. Want to learn more? Then, read our

ultimate guide to sunscreen.

 

 

Have your own back:

We get it… reaching your back to moisturise can be somewhat of a struggle (we've all been there). But, to help get to more areas, it's best to utilise the back of your fingers when applying product, as they can reach much further up. Simply, apply your formula to the backs of your fingers to cover more skin surface. 

 

Don't forget your neck:

So, you've catered to your face and body, but how about your neck? Easily neglected, your neck is just as important as the rest of your body. Include your neck withing your skin care routine, giving it the same treatment as your face – this way you won't forget it again. 

 
Now you've read our ultimate body care guide, it's time to indulge in some productive and peaceful pampering and enjoy softer, smoother and shiner skin all day, every day.