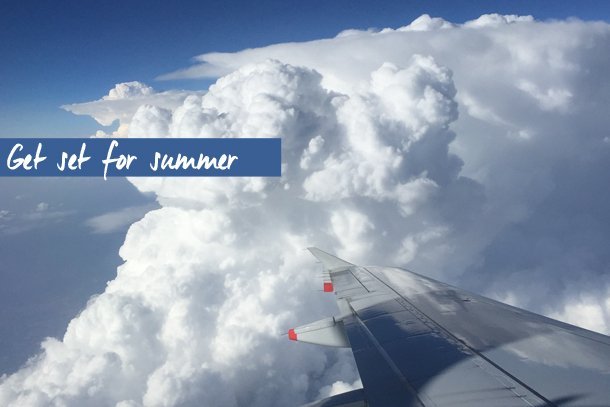 The countdown until your next getaway is on. Your bags are finally packed (and just about under the luggage allowance), you've managed to fit your full skin care, hair care and make up routine into one case, and you've spent the last month prepping your complexion for that all-important holiday glow. But…. have you considered what your in-flight skin care routine will be? 
Yes, plane skin care is a thing – and something we all need to get on board with, STAT.  Thanks to the reduction of oxygen and increase of UV exposure on an aircraft, flying can cause havoc upon our complexion.  Whether travelling to the other side of the world or popping to a neighbouring town, the cabin's recycled air wastes no time in sucking the moisture out of your skin, resulting into dullness, dehydration and an increase of break outs – and that's all before the plane's even landed.  
But, luckily for us, short and long-haul flight skin care routines have become more luxurious and accessible than ever. Gone are the days where a pack of cleansing wipes was enough to keep you rejuvenated during your journey. Today, your skin deserves a lot more TLC.  
With plenty of time to spare during the flight, there's no need to cut no corners when it comes to your in-flight routine. Simply follow the steps below and your skin should survive every flight.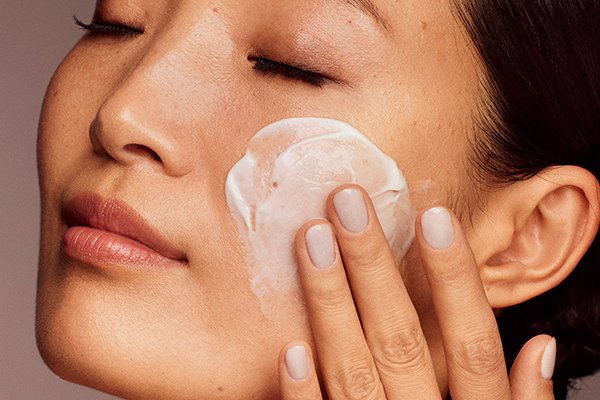 PLANE SKIN CARE ROUTINE  
SET THE SECNE: Once seated and before take-off, transform your cabin into a mini spa with a spritz of essences to relieve the tension that comes with traveling (we're talking the lack of leg room, interesting menu choices and the dreaded…delays). A couple of sprays at each pulse point and the stress should melt away. 
CLEANSE: Once the seatbelts signs are off and you're cruising in the clouds, it's time to begin your routine: starting with cleansers. Travel-friendly and no rinsing necessary, cleansing pads set your plane skin care routine up right. The easy-to-use pads smooth, resurface and exfoliate for an instant pick me up. 
HYDRATE: With around 20% humidity in cabin air (compared to the 40-60% found on the ground) it's vital to quench your skin's thirst when flying. The trick here is to seal in your hydrating face masks with a face oil that isn't phased by altitude. Slap on a sheet mask to relieve those tired eyes from the early morning departure, then rub in a light serum to lock in the moisture making you feel tangibly firmer, refreshed and radiant. 
PROTECT: Boost your defences with the ultimate skin care saviour. Yes, we're talking about SPF. As you're closer to the ozone layer mid-flight, the UV rays can be pretty potent (especially when sitting in the window seat). Apply your face SPF all over to give your skin the protection it deserves. 
SOOTHE: The final step to your in-flight skin care routine is to de-puff before you land. Massage your face with a facial roller to give it a boost of freshness while helping hide those tired eyes.  
The reality is, how your skin is looking during the flight, will be an indication of how it will behave for the rest of your holiday. So, it's important to get it right (first time). With that in mind, we've enlisted some extra help from our Cult content crew to share how they make their skin look and feel fresh at 30,000ft – and beyond… 
SAY GOODBYE TO HIGH-ALTITUDE HYDRATION