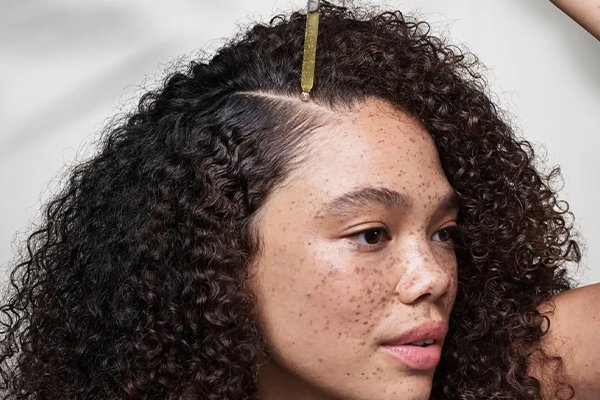 Feeling itchy, prickly, and dry? Don't worry we've all been there. While a stressed-out scalp may be uncomfortable, it's not uncommon.  
Subject to the same environmental aggressors as your face and body, your scalp care needs to be just as considered as your skin care (if not more). With each hair follicle attached to a sebaceous gland, the living tissue contains a greater number of sweat glands than any other area of your skin and therefore is prone to produce more sebum and oil.  
With healthy hair starting at the scalp, it's important to understand what causes its irritations, how to treat a dry scalp and what the best products are to prevent it from recurring. With that in mind, we've enlisted the help of our Cult Concierge experts, Lena and Connor, to round up the best dry scalp treatments and answer those commonly asked questions.  
WHAT IS A DRY SCALP?
Essentially, it's the flaking of scalp skin. Caused by irritation, a dry scalp is a result of your scalp's inability to create enough sebum and natural oils to keep it hydrated. Without the essential moisture to keep the cells healthy, the scalp naturally becomes dry, leading to shedding. 
WHAT CAUSES A DRY SCALP?
To put it simply, a dry scalp is caused by a lack of moisture but, like many hair care concerns, this can be due to several different reasons – from a build-up of products to over-washing. A typical trigger is dryness. Like the rest of your body, your scalp needs protecting from UV and seasonal shifts. If not properly protected from the sun's rays, discomfort and (you guessed it) dryness can occur. Likewise, the winter weather can intensify a flaky scalp.  
DRY SCALP VS DANDRUFF
You heard it here first… a dry scalp and dandruff are not the same thing. And dandruff is not a symptom of a dry scalp. While they might seem similar and both result in itchy, flaky skin, dandruff is due to the excess of oil while a dry scalp is caused by dehydration.  
HOW TO PREVENT A DRY SCALP?
DETOX:
Don't worry — we're not asking you to give up your favourite glass of red (or white) – instead avoid alcohol in your hair care. Causing drying and an imbalance in pH levels, alcohol can cause unwanted build up and lead to the growth of fungi and dandruff.  
AVOID OVERLY HOT WATER:
Like the rest of your skin, washing your hair at a piping hot temperature can cause your scalp to feel sore, tight, and itchy. Instead, opt for lukewarm water during your wash days. 
AVOID OVER-WASHING:
Over-washing your strands can strip your scalp of the natural oils it needs to stay nourished. With that in mind, it's best to stretch out the in-between days by reaching for the dry shampoo.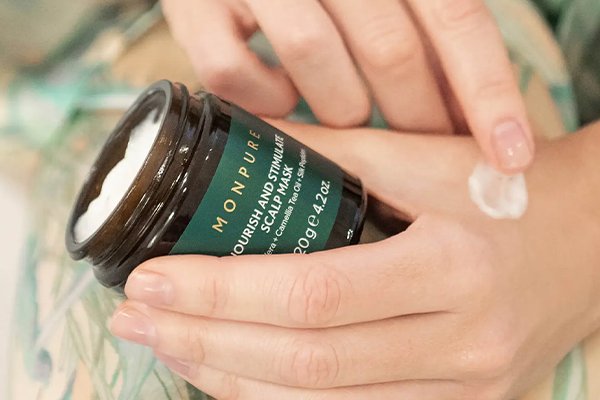 THE BEST DRY SCALP TREATMENTS