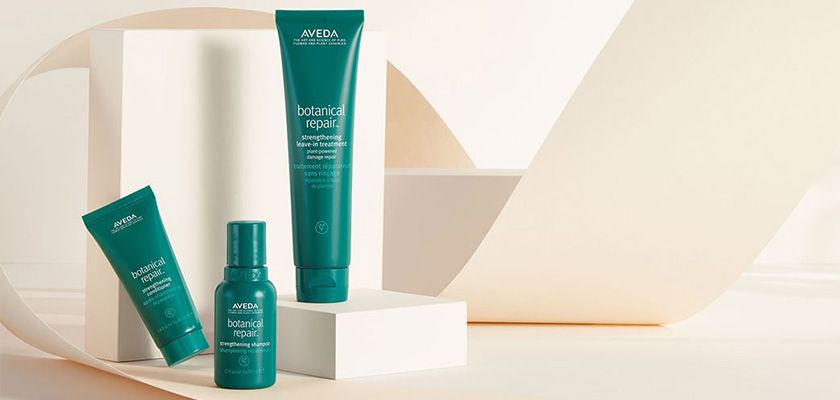 AVEDA
AVEDA IS SHIPPED THROUGHOUT THE UK AND EEA ONLY
The pioneer of holistic beauty, Aveda's range of high-performance and sustainably sourced, plant-powered {hair care} products are vegan and cruelty-free, with eco-friendly, recyclable packaging. Each Aveda {shampoo} and {conditioner} is brimming with soothing extracts to not only work wonders on your hair but on your mind too…
SHOP ALL AVEDA
AVEDA BESTSELLERS
added to your bag
Sorry, there seems to have been an error. Please try again.
Subtotal: ( items in your basket)
This order will earn status points
Quick Buy
Sorry, there seems to have been an error. Please try again.
DISCOVER AVEDA
Aveda was founded in 1978 by Horst Rechelbacher, a pioneer of holistic beauty and a champion of environmental responsibility. Horst started out in the hair care world at a young age, working in a salon in Austria from the age of 14 before moving to Italy to tend to an international clientele at a prestigious salon in Rome.
In his 20s he moved to the US and opened a chain of Horst & Friends salons, but by his late 20s he'd started to suffer from serious burnout. His passion for hair was nurtured back to life through his mother's herbal remedies and a retreat in India in 1970, where he learnt about the ancient art of Ayurveda and started to gain a deeper appreciation for the world around him.
This was the starting point for Aveda. He took what he'd learned from his mother and his time in India, and Aveda was born in 1978. The vision was to bring beauty professionals botanical products that would be good for them and their guests, and the Earth and its communities.
A HOLISTIC APPROACH
Following his retreat in India, Horst integrated Ayurveda into his lifestyle and his salons. He adopted a holistic approach, with the belief that individual beauty is directly linked to the beauty of the world around us. This was ahead of its time, and it totally revolutionised the beauty industry.
GREEN INGREDIENTS
In keeping with Ayurvedic principles, Aveda hair products are made using 'green products' as much as possible, which the brand defines as either naturally derived, certified organic or sourced from sustainable or renewable plant-based origins.
VEGAN AND CRUELTY FREE
Aveda was committed to being cruelty free from day dot, as part of its mission to care for the world we live in and for those we live with. Aveda has been 100% vegan since 2021, and in 2022 the brand became Leaping Bunny certified.