We love everything that we launch and we're loathe to play favourites but we can't help but (secretly) hold some arrivals a teeny bit dearer than others…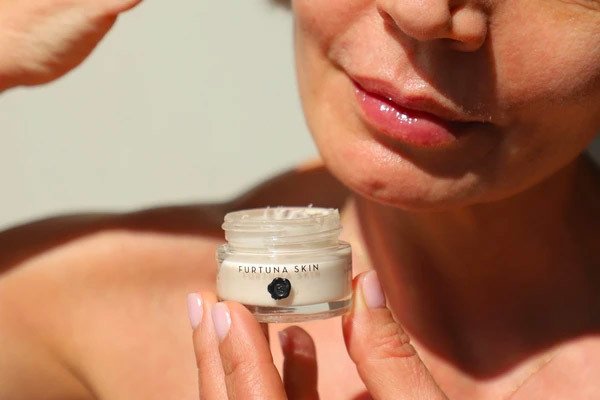 FURTUNA SKIN
A high quality, wild-foraged, natural skin care line, Furtuna Skin formula fuses science and botanicals with innovation and craftsmanship to give real, transformative results. The Visione Di Luce Eye Revitalizing Cream combines wild-foraged flowers and plants with hard-working lilac stem cells to lift, brighten, plump and smooth drab and dulling eye contours. Say hello to a new, bright-eyed and puff-free you…
IT COSMETICS
Fusing the smoothing benefits of an exfoliating peel with the skin-nourishing qualities of botanical oils, IT Cosmetic's Hello Results Baby-Smooth Glycolic Peel + Caring Oil visibly improves the look of uneven texture, including congested pores, to reveal enviably smooth skin. Exfoliation at its most comforting, this bi-phase formula hydrates your skin as it promotes skin surface cell renewal. It's formulated with glycolic acid to gently exfoliate away dulling dead skin cells and reveal silky-smooth skin; the industry-adored AHA is then balanced with a calming cocktail of botanical oils (read: argan and meadowfoam seed oil) to feed your skin with nutrients and moisture. Suitable for nightly use, even on sensitive skin, get ready for smooth-to-the-touch skin…
DR. DENNIS GROSS SKINCARE
A bonafide skin saviour, the Advance Retinol and Ferulic Texture Renewal Serum is packed with powerhouse ingredients designed to stimulate synthesis of skin-essential 'scaffolding' — the collagen, hyaluronic acid and elastin that keep skin smooth and supple. Hidden away in this silky serum is Dr. Dennis Gross Skincare's 'Phyto-Retinol Blend™'. More than just a fancy-sounding name, this carefully-curated cocktail of ingredients combines two types of retinol with bakuchiol and ferulic acid (basically, all the youth-boosting good stuff your skin will be dying to slurp up). As a collagen-stimulator, retinol plumps skin, fine lines and texture; bakuchiol does much of the same while also reinforcing your skin's moisture barrier. Meanwhile, ferulic acid fights UV-damage and counteracts any retinol-related irritation. And to tie a bow around this age-defying formula is everyone's favourite hydration-attractor: hyaluronic acid.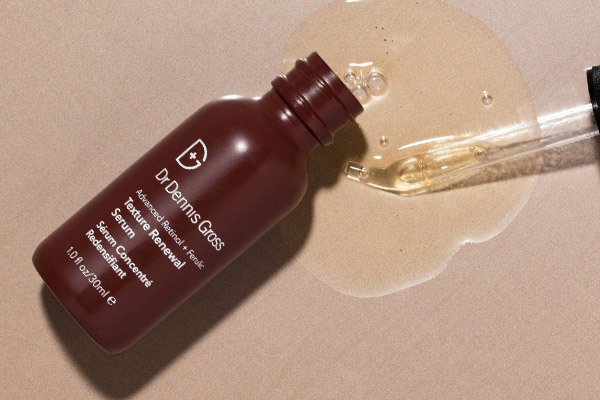 CULTURED
Working with skin rather than on skin, Cultured treats your complexion like the ecosystem that it is — encouraging stronger and healthier skin that's less prone to the likes of blemishes and dryness. Each formula is powered by microbiome science to tackle the source of each skin concern, rather than just the symptoms, in order to 'help skin help itself'. The secret? Each elixir is microbiome-beneficial, packed with prebiotics, postbiotics and ferments to strengthen all skin types without disrupting their all-important, natural balance. Cultured optimises skin function and resilience, working with even super-sensitive skin types to stimulate collagen production and cell renewal while smoothing, revitalising and rejuvenating. The result of years of research across the globe with leading chemists, this type of skin care is what Cultured have come to call 'biomecare'.
LIVE TINTED
Live Tinted rocketed to fame under the expertise of Deepica Mutyala – who created that viral video in 2015 (you know the one – where she used red lipstick to neutralise her shadows) – making them the authority on all things under-eyes and hyperpigmentation. So, when the brand released these eye masks to revitalise and brighten dull under-eyes via a youth-boosting medley of caffeine, bakuchiol, vitamins, copper peptides, banana extract and niacinamide, we instantly added to basket – no questions asked. Joyfully shaped to look like sunny rays with an infinitely-Instagrammable copper aesthetic, Rays Copper Eye Masks brighten and hydrate neglected under-eyes – cooling, comforting and prepping for later make up.