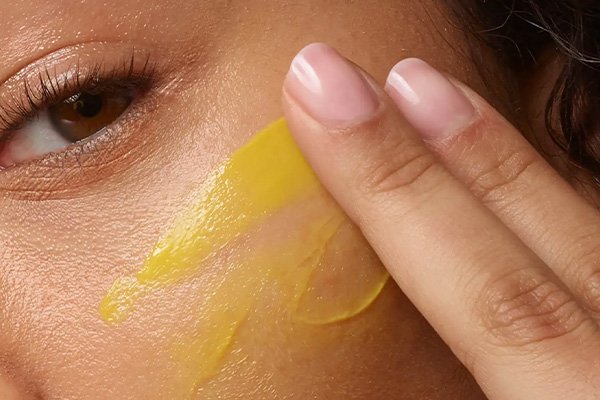 Pull out your favourite cashmere and make haste to your local Starbucks, your pumpkin spiced latte awaits as… Autumn has arrived.  And although fallen leaves are brightening up your pathways, the colder weather and shorter days don't equate to good things for your complexion. Dehydration and dullness are hallmarks to winter skin, but adding one ingredient to your routine will safeguard your skin come rain, wind or shine. Cue vitamin C… 
Why is vitamin C so important?
A water-soluble antioxidant, vitamin C has long been hailed for its healing properties. But, more and more research has shown that topical vitamin C is significantly more effective than consuming it — making it a must-have skin care ingredient.  
Essential to producing collagen in the body, vitamin C accelerates its production, as well as the formation of elastin. The result? Skin that looks plump and firm. But that's not all… Vitamin C also helps reduce hyperpigmentation, protects against sun damage, enhances hydration, helps combat signs of ageing and reduces red and irritated skin. Pheeew! If you want to find out more about the benefits of this powerful component, why not head over to our Ingredient In Focus Vitamin C guide? 
But where to start in your vitamin C skin care journey?  
Say hello to Sunday Riley's C.E.O collection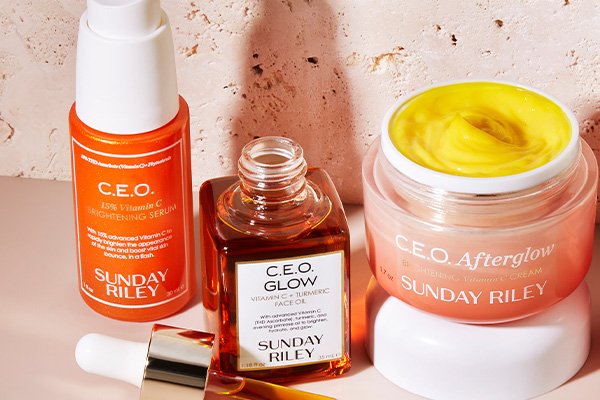 Iconic and with a cult following, the C.E.O range from Sunday Riley features everything your complexion needs… before the winter freeze. The Morning Buzz set is the perfect introduction, as it features all the must haves: the CEO Brightening Serum, CEO Afterglow Gel Cream and the nutrient-rich CEO Glow. Delivering all the hard work of vitamin C, prepare for your glowiest, healthiest looking skin yet!