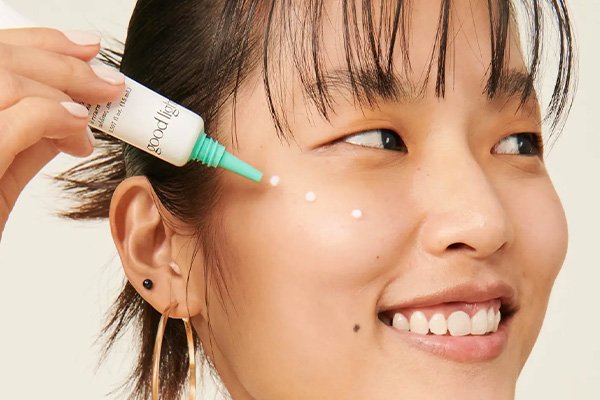 Ever wondered why most of your favourite skin care trends hail from Korea? We're talking everything from skin flooding to fermented formulas and everything else in between. Combining traditional ingredients with cutting-edge techniques, Korean skin care is all about respecting your complexion and treating it with the TLC it needs.  
Now, while K-Beauty isn't a new buzzword as such, its long-lasting effects deserve to be celebrated. With that in mind, here at Cult Beauty we've decoded everything you need to know about Korean skin care – from uncovering what it actually is to the best products to include in your daily routine… Glass skin incoming in T-10 steps!  
WHAT IS KOREAN SKIN CARE
Often referred to as Korean beauty, or K-Beauty, Korean skin care is more than just a blanket term for products made in (you guessed it) Korea. It's actually defined by an extensive yet effective 10-step routine. Supercharged by natural ingredients – blended with powerful actives to boost a healthy, happy and hydrated complexion – the renowned regime focuses on improving your skin's barrier to deliver a glass skin effect. With its native's philosophy at the forefront of all its formulas, the best Korean skin care products respect your complexion by preventing and protecting it, rather than finding just a short-term fix.  
WHY IS KOREAN SKIN CARE GOOD
Where do we begin? There are endless reasons as to why Korean skin care is good for both you and your skin. Not only does this specific routine produce consistent results, that are in it for the long haul, but it also encourages you to appreciate your dermis. We don't know about you, but over the past few years we have tried and tested many formulas that include potent ingredients (we're talking the likes of retinol and BHAs). And, while it goes without saying they provide great results, there is a risk of increased sensitivity when not used in the right way. That's where Korean skin care comes in! Centred around repairing and shielding your protective barrier, these products look to sooth and hydrate through the gentle ingredients they use.  
WHO IS KOREAN SKIN CARE FOR
As Korean beauty products are typically powered by natural ingredients, there are less harsh chemicals in them, meaning they benefit even the most sensitive skin types.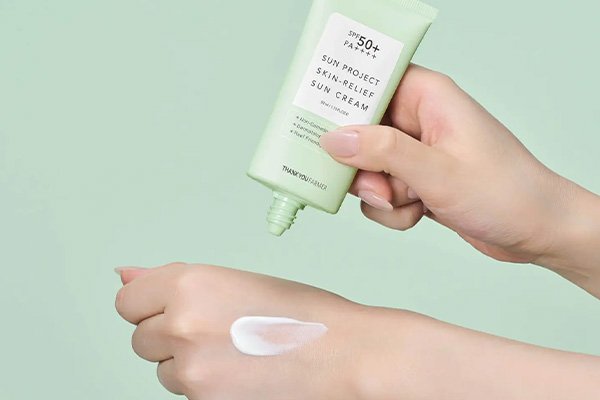 WHAT IS THE 10-STEP
KOREAN SKIN CARE ROUTINE
Korean skin care works in harmony with your skin's ecosystem to allow your complexion to thrive. How does it do this, you ask? Cue: the iconic 10-step K-Beauty routine.  Simply follow the below to begin your glass skin journey…  
1) OIL CLEANSE
The secret to K-Beauty? Double cleansing. Start by using an oil-based cleanser to gently banish build up and any dirt, debris or make up left on the surface of your skin. These solutions not only help create a clean canvas for your remaining products, but they avoid stripping the natural oils that prime your complexion.  
2) WATER CLEANSE
To complete your double cleanse, follow up with a water-based cleanser – otherwise known as cleansing foams. Here, your formula removes any remaining impurities that were left behind by the oil cleanser.  
SHOP ALL FOAMING CLEANSERS >>>
3) EXFOLIATE
While the exfoliating step isn't needed every day, for best results we would highly recommend those with sensitive skin incorporate this step once or twice a week. Use an exfoliating scrub, peel or pads to help remove dead skin and reveal a brighter complexion. Our advice? Start slow and don't be too harsh – tenderness is key.  
4) TONE
Bringing your pH level back to its natural acidic state, toners are key to restoring moisture back into your skin. Think of it as the last step to priming your base…  
5) ESSENCE
Sitting somewhere between your toner and serum, essences are unique to Korean skin care routines. Formulated with fermented ingredients, they quench your complexion's thirst, while aiding in the turnover of your skin's health.  
6) TREATMENT
In the world of K-Beauty, treatments refer to anything that focuses on targeting a specific skin concern. To optimise your routine, carter this step for your unique troubles. For example, if you're looking to ease acne and blemishes, select products that are flooded with salicylic acid, or if hydration is your primary goal opt for hyaluronic acid or niacinamide blends.  
7) SHEET MASK
We get it, not everyone has time to indulge in a sheet mask every day (and nor do we expect you to). Designed to be used sparingly – we're talking around once a week – the aptly named solution is typically soaked in serum, and primed to be layered over your face for around 10-20 minutes. Maximising your hydration levels, they're the perfect pick-me-up to your self care Sunday routine. Oh, and don't forget a selfie for socials – because if you didn't post it, did it really happen? 
8) EYE CREAM
Targeting the thin and sensitive skin around your peepers, eye creams look to diminish darkness, puffiness and fine lines that occur on tired eyes. Working hard while you sleep, they're brimming with actives and should be applied via a patting (not rubbing) technique. Why? To increase the penetration of the product and its overall efficiency.  
9) MOISTURISER
Now you've layered up your products, it's time to seal them in! Acting as a cocoon, moisturisers ensure that your formulas don't evaporate, but successfully soak into your skin. 
10) SPF
While it may be the last part of your skin care routine, SPF is arguably the most important in any skin care routine. For best results, slather on your sunscreen, then allow it to soak in for 15-20 minutes before heading into direct sunlight. If you want to know more about this skin-saving step, why not have a scroll through our Ultimate Guide To Sunscreen?  
BEST KOREAN SKIN CARE

PRODUCTS