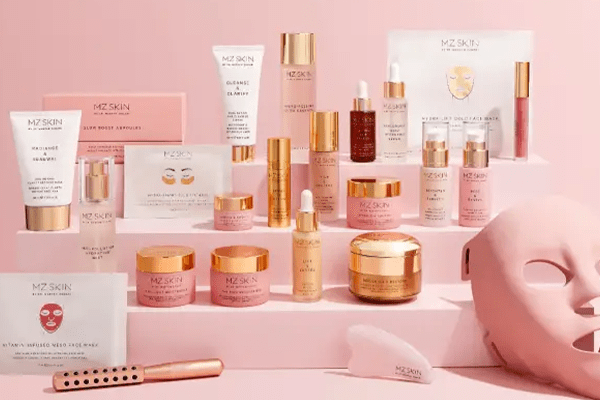 The latest brand to join our virtual shelves? Say a warm hello to MZ Skin. To honour the high-performance skin care brand on a mission to combine medical know-how with opulent textures, we caught up with Dr Maryam Zamani – a leading oculoplastic surgeon, one of London's most in-demand aesthetic doctors and the brand's founder – to chat through everything from her background in medical science to how a skin care routine is a powerful self care tool.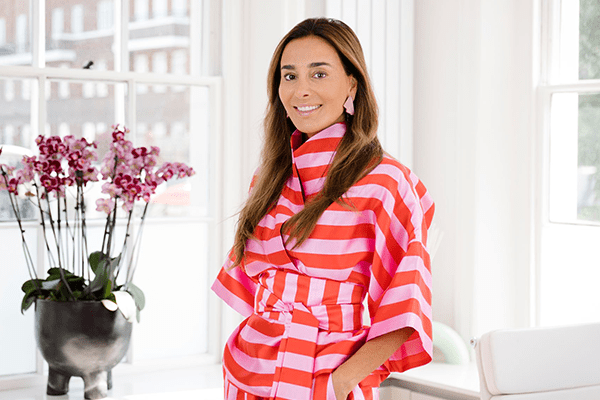 Cult Beauty: Hi Maryam, we're so excited for MZ SKIN to launch at Cult Beauty! To start off, could you tell us a little about you — and how you went from an Oculoplastic Surgeon and Aesthetic Doctor to founding your own brand? 
Dr Maryam Zamani: When I started my practice, I combined all aspects of surgical and non-surgical options to create a more holistic approach to aesthetics.  I take great pleasure in helping people feel good about themselves and empowering them with self-confidence – my goal is to help my patients look the best version of themselves at every age.  MZ SKIN was born as a natural progression to this passion!  As a long-time skin care lover, I wanted to create the self care ritual aspect of skin care – with actives that work.  I wanted a simple, results-driven and sensory routine to create a clear and even pallet from pigment, acne and redness, with efficacious formulations to deliver transformational results! I wanted to give my in-Clinic clients the best at-home care routine to continue to enhance their skin outside of my office. All whilst making them feel great when using them too.  Skin care is definitely a form of self care.
 
CB: What makes your line of expert skin care stand out from other doctor-led skin care? 
MZ: MZ SKIN was created to be an alchemy of science-led, results-driven formulations to transform skin while making you feel pampered.  At the time, most doctor-led brands were made by men, to be used by women. They were androgynous and felt like one-dimensional 'cures' rather than incorporating the intelligent multi-focal formulations combined with the self care / sensory component. MZ SKIN was conceived from a desire to make a precise, concise, intelligent capsule collection of scientifically backed, clinically trialled skin care that is easy to use but also makes you feel good using it.  Using skin care should make you feel more relaxed, and make you feel in touch with your body. I believe I have created the ultimate low maintenance regime of powerful formulations that are clinically backed by transformational results.
 
CB: So, which product from MZ SKIN are you obsessed with?
MZ: If I had to pick, I'd say the Soothe & Smooth Hyaluronic Brightening Eye Cream. This innovative eye cream contains a unique tri-peptide formula to stimulate collagen and elastin. Albizia bark extract detoxifies and strengthens capillaries, reducing dark circles and hyaluronic acid and ceramides restore moisture to plump and smooth fine lines. It provides long-lasting hydration to also restore suppleness around the eye. I never go anywhere without it; it's a unique multi-purpose product that tackles all major eye concerns in one!  
CB: We're seeing lots of LED technology in the industry. What would you say sets your LED Mask apart from the rest? 
MZ: Light therapy is used to heal the skin and stimulate collagen and elastin. The light re-charges the cells' 'energy battery' and the skin is then able to use the energy as fuel to repair and rejuvenate damaged cells and boost the skins natural daily repair process. One of the first devices of its kind, the LIGHTMAX Supercharged LED Mask 2.0 is made from a patented flexible silicone material which comfortably wraps around the user's face and provides the optimum amount of light for maximum results. It delivers a duo of light therapy to the dermis, which can help with a range of skin care concerns from laxity, redness, inflammation, blemishes and hyperpigmentation. It is one of the only LED devices to be FDA approved and was inspired by the medical-grade light treatments I use daily in my clinic.
 
CB: Your formulas are powered by trusted actives. Can you explain — in layperson's terms — what this means and why they're beneficial? 
MZ: A skin care active, in simple terms, refers to a potent, powerful ingredient that is scientifically proven to have specific beneficial effects on the skin. These actives are the key players responsible for addressing various skin concerns and promoting overall skin health. Actives are carefully chosen based on their unique properties, such as antioxidants, exfoliants, moisturisers, or collagen boosters. They are added to formulations to target specific issues like pigmentation, fine lines and wrinkles, blemishes, or dryness. These ingredients are backed by extensive research and clinical studies and need to be used in efficacious levels.   
CB: As the ultimate authority on skin care, do you have any guiding principles when it comes to morning and evening routines?  
MZ: It all starts with my science-led three-step approach to 'Reveal, Enhance and Protect' the skin.  The goal is to have healthy, radiant skin; that no-makeup make up look so you can be confidently filter free! While we are all different, we are all burdened by similar concerns; hyperpigmentation, uneven skin tone, fine lines, wrinkles, lacklustre skin, scars, to name just a few.  Whatever your concern, both morning and evening routines should start with a gentle cleanse to 'Reveal' your skin's foundations – by removing dirt and oil; at night I recommend a double cleanse to remove more stubborn make up and sunscreen. Then treatment-based products can be introduced to 'Enhance' the skin – think serums and moisturizes to address specific concerns such as retinoids, vitamin C, hyaluronic acids etc.  Finally, we must 'Protect' the skin to help it build natural defences and shield against daily aggressors and free radical damage. It goes without saying that SPF should play a major part in everyone's morning routine too. I think the ritual aspect of skin care is essential for a few moments of self-appreciation and self-love – what better way to start and end the day.  Giving yourself a few moments to apply and massage skin care into your face can be relaxing and change your mood, all while providing excellent actives for instant, and long-term results. 
CB: And, finally, which pearl of beauty wisdom would you love to tell your younger self? 
MZ: A daily SPF of 50 all day every day is a non-negotiable! Even when it's cloudy!