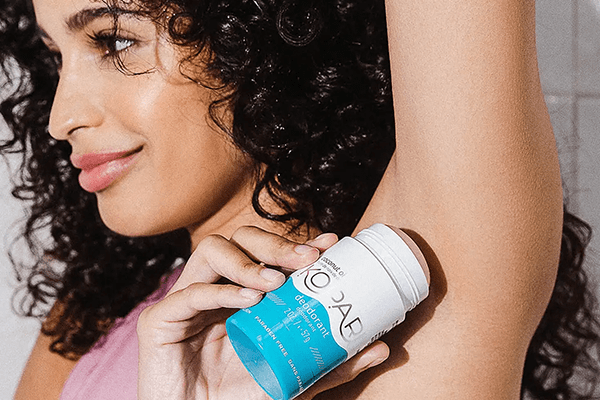 Summer is finally here, so you know what that means sun, sea and…sweat. With temperatures rising, finding the best deodorant naturally becomes a priority.  
However, with us being more vigilant than ever about what is going onto (and into) our bodies, finding the right deodorant can be a tricky task. From sticks and sprays to roll-ons and creams, they come in all shapes and sizes. But it's the formulas that should be most considered. Cue: natural deodorants.  
If the thought of swapping out your trusted antiperspirant for an all-natural formula makes you perspire, don't sweat it. We've enlisted the help of our Cult Concierge expert Sarah to round up the best natural deodorants and answer the most commonly asked questions.  
DEODORANTS vs ANTIPERSPIRANTS
First things first, it's important to understand what the difference between a deodorant and antiperspirant is. While they both work in different ways to reduce body odour, they are not the same. In short, antiperspirants work by reducing sweat, whereas deodorants increase the skin's acidity. 
WHAT IS A NATURAL DEODORANT?
Unlike antiperspirants, natural deodorants don't block underarm sweating. Instead, they contain a mixture of organic ingredients that absorb moisture, mask odours, and minimize the bacteria that cause those unwanted smells. Made without aluminium, natural deodorants use skin-loving ingredients such as coconut oil, cornstarch and other components that neutralise bad-smelling bacteria and help absorb unwanted wetness.  
WHY SWITCH TO A NAUTRAL DEODRANT? 
While it's great that your traditional go-to deodorants and antiperspirants fight against funky smells, they can quite often contain harmful ingredients such as aluminium. Even though many scientists and dermatologists say there's little evidence to prove that aluminium is linked to diseases, why not avoid the risk when possible? What's more, antiperspirant formulas also contain other synthetic ingredients that result in irritation – not to mention a change in your pits' pH balance. So basically, they create a sweat sauna for nasty bacteria… 
On the other hand, natural deodorants contain (you've guessed it) natural, antibacterial properties that generates a thicker formula allowing them to create a film over your armpit to avoid sweat. Plus, thanks to an influx of new, sophisticated formulas in the industry, the myth of the best natural deodorants smelling bad has now been rejected. In fact, they're smelling better than ever, courtesy of their cocktail of essential oils like lavender, bergamot and sandalwood (to name a few).  
DO NATURAL DEODORANTS CTUALLY WORK?
Yes, yes and yes. As mentioned above, classic deodorants contain ingredients to stop you from sweating, as well as fragrances to reduce odour. Natural deodorants however, help counteract any unpleasant smells and often include anti-bacterial and soothing ingredients that look after your skin too. 
But it's worth bearing in mind that it can take a bit of time for your body to adjust and rebalance to natural de
odorants, after using antiperspirants or mainstream deodorants. During the transition phase you might notice a small increase of perspiration before your body stabilises. After this, you will perspire less and absorb moisture without residue, staining or irritation. 
BENEFITS OF NATURAL DEODORANTS
They Allow You To Sweat: Everyone sweats. It's a natural and necessary function of your body. Why? Because it's a vital cooling mechanism that regulates your body's temperature. As your sweat leaves your skin through your pores, it evaporates on the outside of your body which in essence helps you cool down. 
They Contain Skin-Friendly Ingredients: Natural deodorants benefit both your pits and skin. If you've ever used hair removal for your underarms, then you know just how sensitive that area can be. Packed with soothing and smoothing ingredients such as shea butter, the best natural deodorants combat irritation by conditioning and moisturising skin. But that's not all; they're also free from parabens and other nasties too.  
They're Kinder To The Planet: Most natural deodorants are plastic free and biodegradable, meaning they limit the levels of toxins and chemicals emitted. Now, you can go about your day knowing that they keep you, the planet and all its other inhabitants happy.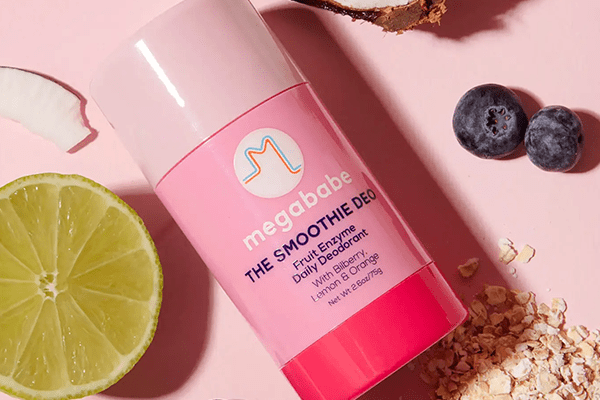 THE BEST NATURAL DEODRANTS