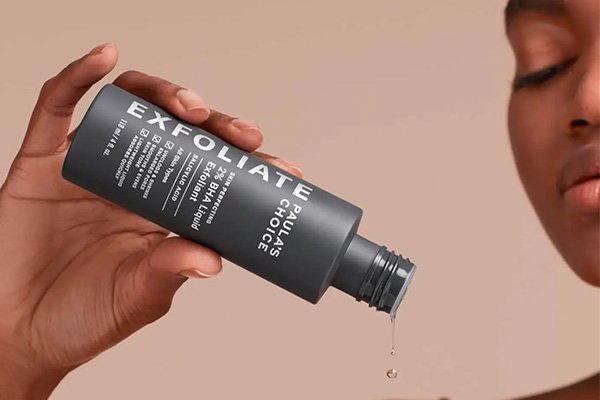 Chances are, you've read a rave review, seen a breathtaking before-and-after, or watched a viral 'reel' about the Skin Perfecting 2% BHA Liquid Exfoliant by PAULA'S CHOICE — and if you haven't then… consider it an URGENT Cult Beauty assignment.  
Famed for its clarifying properties, this acid-powered toning lotion penetrates your pores to 'excavate' embedded dirt, pollutants and excess sebum that contribute to blackheads, blemishes and breakouts — all without stripping your skin or upsetting its status quo. It's worshipped by our Cult Community (809 reviews with a near-perfect rating!), and the search term 'PAULA'S CHOICE BHA' has racked up millions of views on TikTok making it one of the platform's most fêted skin care sensations… all because it works. 
Committed to demystifying the beauty space with results-driven skin care solutions, PAULA'S CHOICE have triumphed with their pared-back must-haves and the Skin Perfecting 2% BHA Liquid Exfoliant is testament to the brand's ethos — a simple, efficacious formula for those who're keen to brighten, tone and quash the threat of blemishes. Starring salicylic acid — a member of the beta-hydroxy acid family — it's smaller and more deeply penetrative than its alpha-hydroxy cousins, making it great at dissolving the sebum and grime that combine to clog pores. Add to this oil-regulating and anti-inflammatory talents and you're looking at the ultimate skin care sidekick — especially if you're prone to breakouts, excess oil or congestion.  
Best used on alternate evenings until your skin acclimatises, build up to every evening after cleansing to maximise return on your (exceptionally shrewd) investment.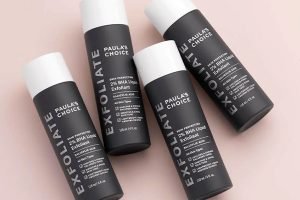 Want to hear what our Cult Community have to say about it? Here are some snippets from those who're already obsessed…
Hailed as an "essential skin care product" by Zaynah who wrote "I can't imagine my bathroom cupboard without this. It gently exfoliates, helps my acne breakouts and doesn't dry out my skin" while Ana says: "This is without a doubt the best product of its kind. Recommend it 100%!". 
High praise indeed, but it doesn't end there. Cindy doesn't feel that five stars are sufficient to communicate how great this is: "This product has quickly reached 'Holy Grail' status for me. It has really transformed my skin over time and I simply cannot be without this magic potion. I have fine lines and get occasional breakouts and this has really helped with preventing breakouts and speeding up healing if they happen. It has also helped with the appearance of fine lines and gives me healthy, fresh and plump looking skin. I sometimes also use it on my body when I'm struggling with breakouts elsewhere." 
And if you're worried about the risk of reactivity then be reassured by our sensitive-skinned Cult customer, Agne, who wrote: "First time when I tried a small amount of this BHA liquid I was really surprised that my skin improved after a couple of uses. Having sensitive skin, this product helps effectively remove any acne concerns and at the same time, leaves skin refreshed and flawless. Highly recommended!" 
You see? And these are just a handful from the hundreds of glowing tributes to this 'game changer', 'Holy Grail', 'skin transformer', 'cult classic' and 'best exfoliator' (peruse them at your leisure). And if you're already one of the die-hard disciples who count this as one of your 'can't-live-without-its' then, why not invest in the supersize bottle before it's too late (this guy won't hang around)?