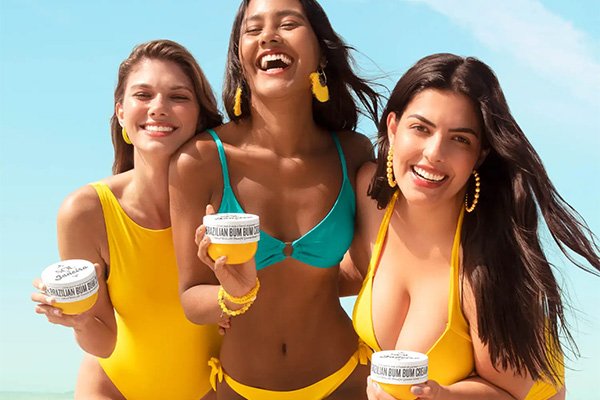 Don't you just wish you could bottle up some self-care to save for the days when you really need the TLC? Well, your wish is our command — with everything from spa-in-a-jar staples to sensorial, limb-loving body oils, our host of mood-boosting must-haves are just what you need to make your body smile from the inside out.
On days when everything feels a tad bit too much, a little bit of quality me-time is just when you need to get yourself back on track. Restoring equilibrium looks different for everyone; for some, balance is found in the gym and for others, counting to zen starts on the first page of a new book. However, something tells us that most problems can be solved by a trip — or three — to the spa but what happens if you can't make it there? You bring the spa to you with none other than Sol de Janeiro's Bum Bum Body Firmenza Oil of course!
Teleporting your skin and senses to a Brazilian sanctuary, this non-greasy oil offers smoothing and tightening properties that leave your limbs feeling soft and supple to the touch. Boasting the same rich, gourmand scent as the iconic Bum Bum Cream and powered by micro algae extract, Brazilian olive oil and guarana, this nourishing blend makes for the perfect addition to your post-bath pamper. Want to take your body care routine to the next spa-worthy level? Mix the two together to make magic!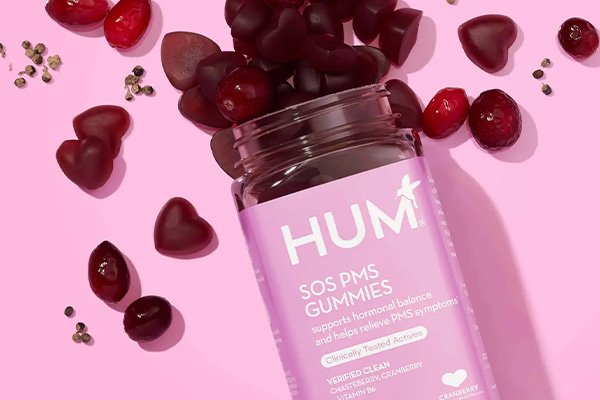 Sometimes, the harder we try to keep ourselves cool and collected in stressful situations, the more overwhelmed we end up feeling. It's a strange science but affects us all. Like a meditative session in supplement form, the HUM Nutrition Ashwagandha Calm Gummies are formulated to address rising cortisol levels and increase relaxation. Who knew tiny heart-shaped cherry-flavoured gummies could leave you feeling ahhh-mazing from the inside out? Whether you've got a big week ahead or having difficulty winding down after one that may have passed by, these mood-balancing essentials set you on the right trajectory to an overall improved wellbeing. And breathe…
On the topic of feeling balanced from the inside out, let's talk about that monthly visitor — periods. The often fashionably late but never welcomed [insert eye-roll emoji] guest that people who experience their monthlies know all too well. Arriving with common symptoms such as bloating, fatigue, cramping and mood swings in tow, the HUM Nutrition SOS PMS Gummies help make sense of the spiraling. Infused with vitamin B6, standardised chasteberry and cranberry extracts, these stabilising supplements work to support urinary track health and keep your hormones in check throughout your entire cycle. Guess not all heroes wear capes, right?
Buzzing for a new, pulse-quickening way to take your mood to the climax? Schedule in a solo session with LELO's Sila Sonic Massager for some overdue more-gasmic pleasure. Overriding tension — not the good kind, don't worry — with a body-safe, suction design, this waterproof device inspires toe-curling sensations that leave you wanting more. Is it getting hot in here?
Spark a new sense of calm with the spirit-lifting ESPA Positivity Candle that fills the atmosphere with an air of confidence, joy and tranquillity. Sometimes all you need to zen out is a hand-poured soy wax candle to totally pivot your low mood into higher vibrations. The science behind striking a match and instantly feeling better is one we're still hoping to understand but no one can deny the heaven-scent power of bergamot, sweet orange, jasmine and gardenia notes. It's like a yoga session in candle form.