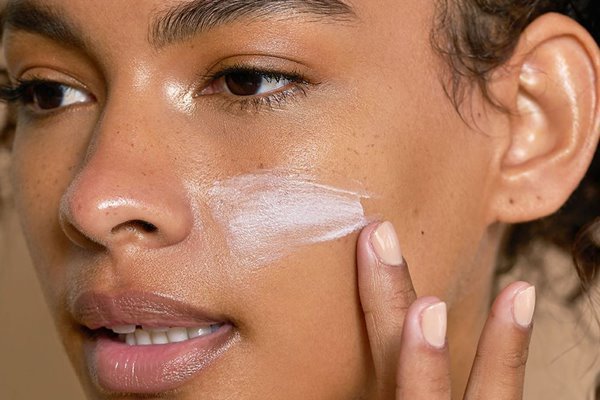 We know we sound like a broken record, but we really can't emphasise it enough: SPF is a non-negotiable step in your morning skin care routine. Even in winter.
Yes, even on cloudy, rainy and just-plain-miserable days, those nasty UV rays can still damage your skin. First there are UVA rays – they're responsible for prematurely ageing your skin, accelerating the formation of fine lines and wrinkles. Then there are UVB rays – they're the ones that cause sunburn. You might not notice the effects of the sun so much in the colder months, but trust us, your skin still needs protecting. Want to find out more? Head over to our Ultimate Guide To Sunscreen.
Which is why a daily face SPF should take pride of place in your skin care arsenal. A far cry from the claggy, chalky sun creams of your childhood, the best face sunscreens are lightweight and non-greasy, with no white cast, and they're designed to work wonderfully under make up.
To help you pick the best face SPF for you, we've rounded up the best face sunscreens, covering all skin types and preferences. But first, let's answer some of your burning (no pun intended) questions about face SPF.
WHAT SPF DO DERMATOLOGISTS RECOMMEND FOR THE FACE
Dermatologists recommend using a face sunscreen with at least SPF 30, all year round. But as well as checking the SPF, you should also look for products labelled as "broad spectrum". This means that they protect you from both UVA and UVB rays (as the SPF only refers to the level of protection against UVB rays).
CAN YOU USE BODY SPF ON YOUR FACE
In theory, yes, as your body SPF does work on your face. But for daily protection, it's definitely best to use a sunscreen specifically formulated for the face. Face-specific sunscreens have a slightly lighter and less greasy formulation that your skin will thank you for – especially if you have oily or breakout-prone skin.
DO YOU PUT SUNSCREEN ON BEFORE OR AFTER MAKE UP
Generally speaking, your face SPF should be applied as the last step in your skin care routine, and before you apply your make up. That said, there are certain products that are designed to be worn – or can be reapplied – over make up!
THE 18 BEST FACE SUNSCREENS
Here's Ryan from the Cult Concierge team's pick of the best face SPF for all skin types:
BEST FACE SUNSCREEN OVERALL