Resolving your skin problems one spot at a time, ZITSTICKA is the innovative skin care brand that's been making waves (and calming the appearance of zits) throughout the beauty realm. Next on the brand's agenda: the ever-important task of protecting skin against UV damage with the MEGASHADE Breakout-proof SPF 50 Sunscreen Serum.
We know you expect a lot from your skin care products (as you should!) which is why we also know this serum-SPF hybrid is sure to be a hit. We love a multitasker, after all.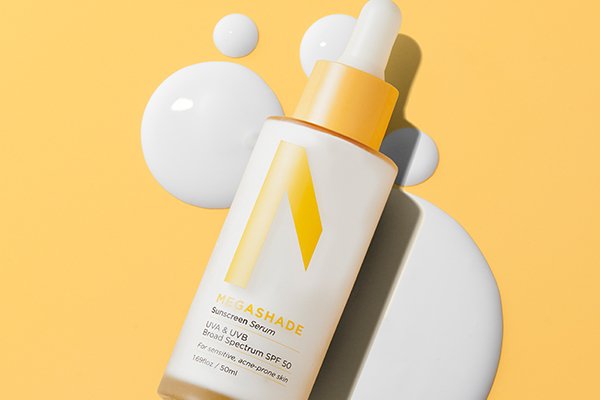 Combining the broad-spectrum UVA and UVB protection of an SPF with the skin-nourishing benefits of a serum, the MEGASHADE Breakout-proof SPF 50 Sunscreen Serum is the new staple of your morning skin care routine…
An effective two-in-one formula that leaves a luminous glow and zero white cast, let's just say this formula is something of an overachiever. For ultimate protection, the sunscreen-serum uses a mineral-chemical filter hybrid. Non-irritating zinc oxide (3%) creates a physical barrier between UV rays and your skin, while chemical filters absorb UV rays and turn them into heat, neutralising free radicals long before they can do harm to your skin.
To beat blemishes, this non-comedogenic formula is packed with niacinamide to sooth breakouts and tea tree to boot spot-causing bacteria from your face. Rounding out the mega formula are a host of reliable hydrators to nourish and plump skin; think colloidal oatmeal, ceramides and hyaluronic acid. Yep, this dew-giving serum is guaranteed to make the rest of your shelfie look oh-so-lazy…