Summer may be on its way out (although, we're still not convinced it ever really began…) — but that doesn't mean you have to say goodbye to your sun-sourced radiance just yet. In fact, maintaining that fresh-off-your-holidays glow long into autumn is as simple as curating a well-assembled line up of skin care, make up and wellness essentials.
That's where we come in. We're very much of the opinion that when we find a product that offers head-turning luminosity, it's our duty to share the love — which is why we've rounded up four of our favourites to keep you glowing. All. Autumn. Long. You're welcome…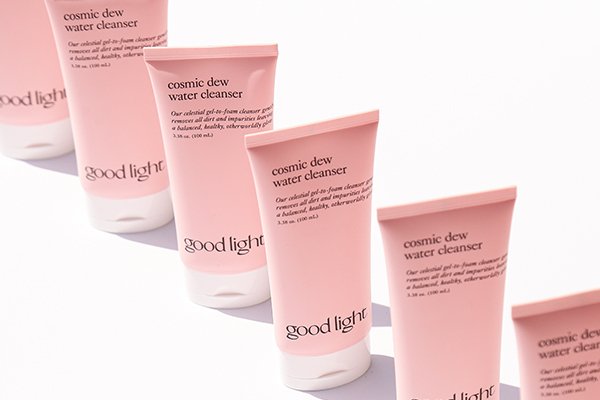 Gorgeously glowy skin begins with the basics: a gently cleansed complexion. Of course, maintaining moisture levels is essential too — no squeaky clean feeling here, thank you very much.
Good Light's Cosmic Dew Water Cleanser fits the bill perfectly, ridding your skin of any impurities, dirt or unwanted oil while also taking good care of your moisture barrier. There's a carefully formulated mix of healing glycerin, microbiome-supporting prebiotics and hydrating hyaluronic acid to thank for that. And because we know you're always looking to get even more out of our skin care, this clever product doubles up as a moisture mask too — just apply a thin layer to dry skin and let it work its magic for a few minutes.
CARE FOR A COCKTAIL?
Radiance isn't just about what you put on your skin. In fact, happy skin often comes from the inside out — and Dr. Nigma Talib's Vitamin C Cocktail mixes together a potent combination of vital nutrients to boost your health, giving you that little extra luminosity. Perhaps a little different from your normal happy hour concoctions, this passionfruit-flavoured supplement combines free radical-fighting vitamin C with zinc, a mineral that helps to boost your immunity. Simply stir the powder into a tall glass of water and enjoy. Cheers!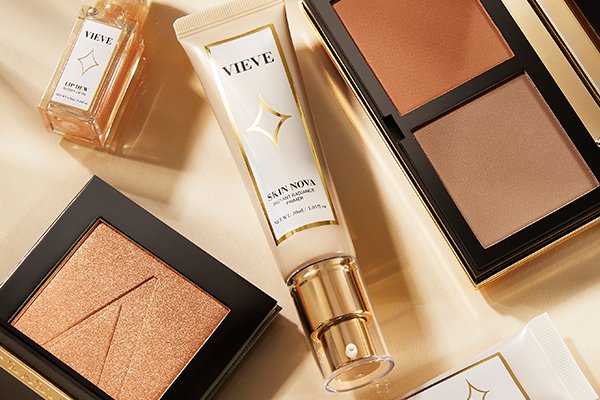 PRIME TIME
Look, we get it. Occasionally, sleepless nights or long days at work can get the better of your skin, and that much-coveted lit-from-within look just isn't happening. On days like that, you need something to help you fake it 'til you make it. Say hello to Vieve's two-in-one Skin Nova hydrating primer.
Packed with the skin-nurturing ingredients we all know and love — barrier-boosting niacinamide, hydrating beta glucan and soothing rose water to name a few — as well as light-reflecting pigments for a healthy finish, this primer can be worn alone or under make up. Think of it as your one stop shop for an enviably fresh complexion — whether you managed to clock in your full eight hours or otherwise.
GOOD FOUNDATIONS
With your skin care, supplements and primer out of the way, next up in achieving an all-year-long glow comes a lightweight, dewy foundation. To let your skin's natural luminosity shine through, go for a lightweight tinted moisturiser; there's nothing more gorgeous than skin that actually looks like skin, after all. Saie's new Slip Tint offers sheer, radiant coverage while incorporating SPF35 which means it's heavy on the protection, light on the cakiness. Apply with fingers for an ultra-natural finish, before going in with your favourite concealer to add coverage where you really need it.