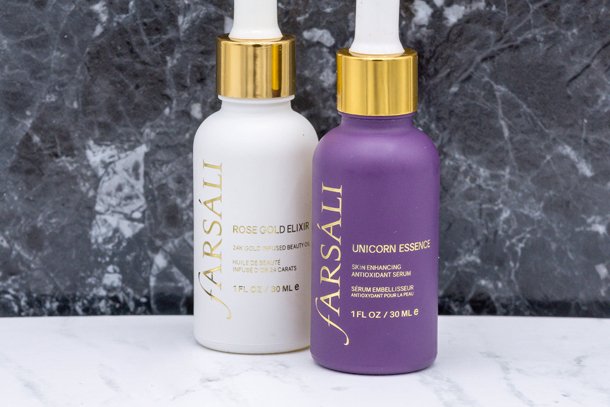 If you haven't heard the word Farsáli, can you even call yourself a make up maven? A social media sensation, these bestselling elixirs are the starting point for almost every 'get the look' you've seen on screen – pipetted from the bottle on to skin, lips, brushes, beauty blenders… they're adored by beauty junkies for their glow-bestowing, base-blurring and lip-plumping effects.
Bridging the gap between skin care and make up, these priming potions boast a cocktail of complexion-perfecting ingredients – ideal for replenishing much-needed moisture and granting a 'bounce' to depleted visages. Created by beauty enthusiast (and global Insta-icon) Farah Dhukai, we couldn't be more thrilled to usher these game-changing elixirs into our cult 'Hall of Fame'.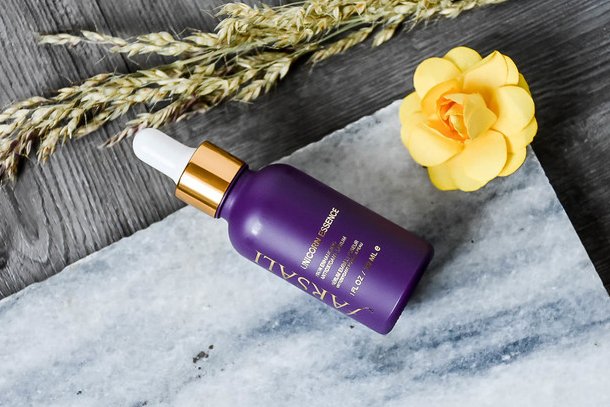 A 'millennial pink' fluid, Farsáli's Unicorn Essence sits somewhere between toner and serum, with a thin, water-y texture that spreads effortlessly and absorbs within a few seconds. Brilliantly brightening (and excellently named), this mythical elixir is jam-packed with antioxidant-rich superfoods, including açai, goji, blueberry, elderberry and vitamin C, to grant a gorgeous glow and deflect everyday environmental stress. Ideal for those who're exposed to harsh urban environments, this priming potion creates an invisible 'shield' between face and the elements – neutralising skin-ageing free radicals and dispelling the all-too-common dullness and fatigue that compromise 'urban' complexions.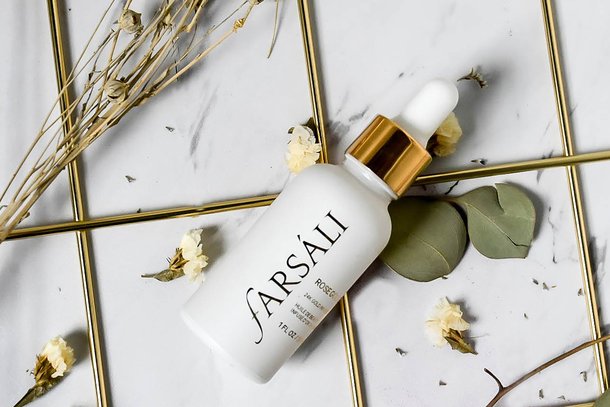 Or, if your skin is dry, dehydrated or in need of renewed 'oomph', reach for Rose Gold Elixir – a moisture-boosting serum that infuses cells with water-loving extracts to restore skin's youthful stretch and fresh-faced dewiness. Starring elasticising rosehip oil, to stimulate repair and help increase your skin's resilience, alongside 24ct gold flakes to bestow an ethereal, soft focus glow, this works to plenish and diminish visibility of lines and imperfections. Ideal ahead of make up, you can also use this clever oil-non-oil post-make up application to ensure a seamless, photo-ready finish – just apply a drop or two to brush bristles or sponge and pat all over your foundation to eliminate the 'edges' and perfect your handiwork.
Sure to become two of the hardest-working products in your daily make up menu, these make incredible primers (they're miraculous underneath matte liquid lipsticks, to 'plump up' and nourish chapped pouts), and are packed with the most-potent skin-friendly extracts to transform your face's fortunes.
Have you tried Farsáli? Let us know which one of these elixirs get your vote.