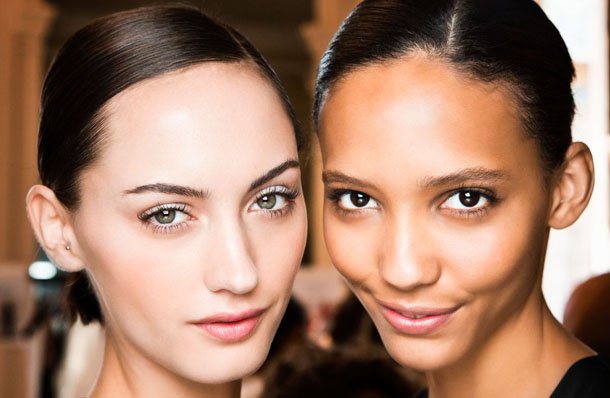 We aren't the only ones who've fallen under Sunday Riley's spell. Now that the sun has finally got its' hat on (hip, hip, hip, hip hoo-ray) the blogo-sphere appear to be ditching their foundations in favour of lightweight, tinted moisturisers and, their weapon of choice? Why, it's Sunday's Effortless Breathable Tinted Primer #natch.
Effortless? Check. Breathable? Check. Complexion perfecting? Most definitely – but with whisper-weight coverage that grants you undetectable enhancement.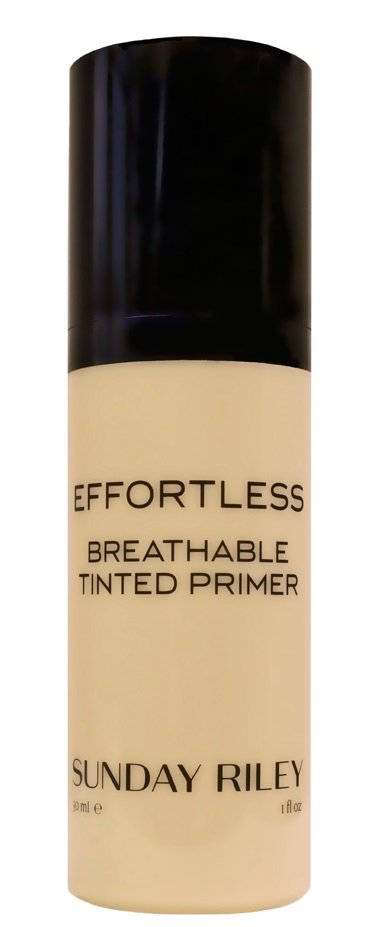 The beauty genii at Into the Gloss got all Elizabeth Barrett Browning in their praise for this skin-miracle. "Sunday Riley Effortless Breathable Tinted Primer, how do we love thee? Let us count the ways…"
"A long-running staple of Emily's [Weiss – founder of ITG and connoisseur of all things make up] medicine cabinet, the über-sheer, slightly tinted mousse uses RejuvenOx (scary as it may sound, it's actually a non-hazardous, colorless, odorless material used to help stimulate your skin's natural oxygen absorption) to keep your skin breathable and moisturized."
"The I-don't-know-how-she-does-it glow can be attributed to mica, which illuminates your complexion without imparting a teen-queen sparkle or pearlescent effect."
And a little closer to home, Ruth Crilly a.k.a A Model Recommends cited this as one of her "favourite luxury beauty treats for the summer" saying:
"…I think this will be my favourite primer for this summer […] it's really, really super lightweight, doesn't have any of that almost smothering feel that you get from some very silicone heavy primers, and it's also tinted so it does quite a good job of colour-correcting."
"It just leaves a really, really perfect base."
You can watch Ruth's video – there's a lovely before and after – and discover her other summer must-haves here.