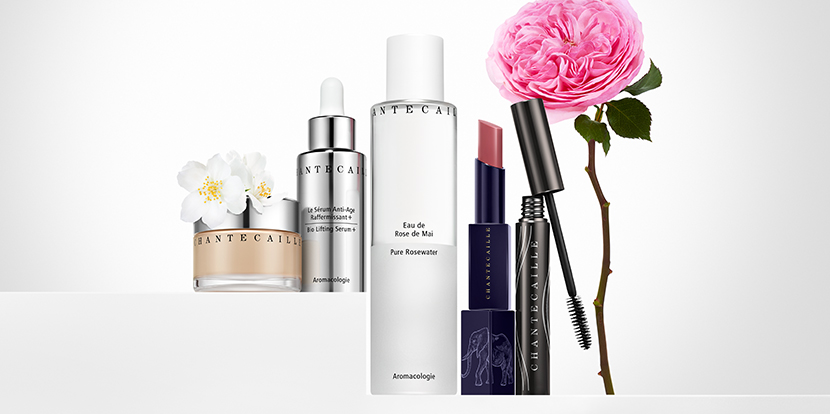 CHANTECAILLE
WE SHIP CHANTECAILLE THROUGH THE UK, EUROPE, RUSSIA, THE MIDDLE EAST & INDIA
Pioneering a new landscape for natural beauty, Chantecaille (that's pronounced Shawn-te-kai, FYI) was founded in 1998 by mother and daughter duo Sylvie and Olivia Chantecaille. Powered by plant-derived ingredients and cutting-edge science, the eponymous brand goes beyond the call of beauty to shine the spotlight on skin care, make up...and the planet.
DISCOVER CHANTECAILLE
Founded nearly 20 years ago by Sylvie Chantecaille, France's favourite prestige beauty brand remains in the family's capable hands. Combining luxury with pioneering, plant-derived ingredients, cutting-edge science and meticulous formulation, Chantecaille takes pride in innovation. Driving a shift within the cosmetic industry as well as shining a spotlight on environmental issues, the eponymous line dreams up skin care and make up that is opulent and always conscious.
BOTANICAL INGREDIENTS
Powered by the Chantecaille's passion for plants, its skin care collection pays homage to the fauna's ability to heal and work in harmony with our bodies. Discovering a field of rare Rose De Mai in Grasse, France, the founder's uncovered a new beauty revolution – rosewater. The first key ingredient in its range, rosewater is fused with other botanical ingredients to supercharge our skin. Other not-so-secret elements include Wild Pansy from Bulgaria, revitalizing Nasturtium Flower Extract from France, or nourishing organic Baobab Oil from Zimbabwe.
POWERED BY INNOVATION
For over 20 years Chantecaille has been at the forefront of cutting-edge cosmetics and skin care. As one of the first brands to introduce plant stem cells to its formulas, it amplified nature's most powerful traits and enhance skin resilience. Chantecaille believes in challenging laboratories to ensure the maximum results with minimum environmental harm.
BEAUTY WITH IMPACT
Committed to looking out for Mother Nature, Chantecaille supports environmental conversation all over the globe. In 2006, the brand launched 29 Philanthropy Collections and donated more than $3 million on behalf of coral reefs, wolves, gorillas, elephants, bees, pangolins and more. But that's not all, Chantecaille also funds charities that protect our planet's endangered species and spaces.
WILD ABOUT NATURE
Celebrating the healing power of plants, Chantecaille's make up and skin care formulas are built from pure ingredients and smart science. Committed to looking after our planet and all its inhabitants, all its products are free from phthalates, sulfates, mineral oil, petrolatum, palm oil, and GMOs, synthetic colours and fragrances.