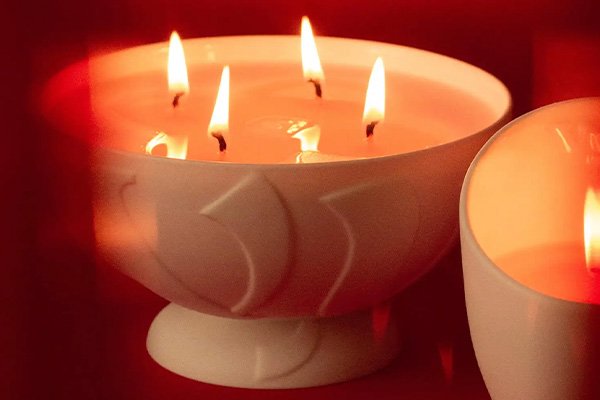 Surefire hits when it comes to gift giving… Candles are great for house-proud BFFs and aunts who are too-easily displeased. From festive (but not too festive) votives to candles that level-up your hallways, we've curated a fragrant selection to suit the most discerning noses (and stylish mantelpieces). The only risk? These pieces might prove far too pretty to part with. Consider yourself duly warned. 
ENCASE YOUR SPACE WITH OUR TOP-RATED CANDLES
An olfactory buzz that looks cute on a coffee table: Vyrao's bewitching Rose Marie Candle is an energising, mood booster that's primed to shine bright in any room. Combining flourishing floral notes of violet leaf absolute with grounding patchouli and guaiac wood, this joyful scent is designed to evoke feelings of self-love and sensuality. Plus, crafted from mineral, coconut and rapeseed, its rosy-hued wax complements the white porcelain vase it's poured in. It's a win-win.