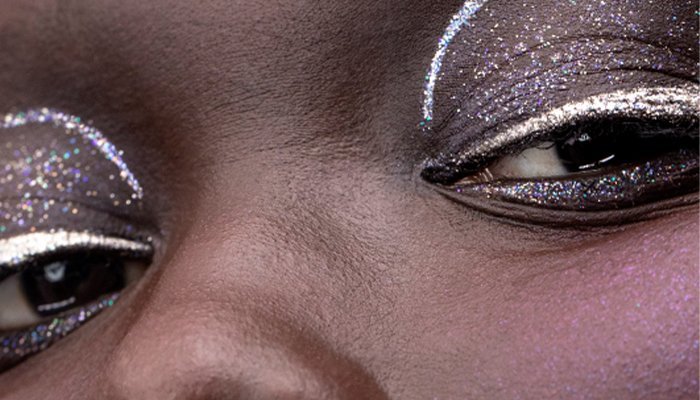 It's no secret, applying eyeliner is an art. Perfecting the smooth glide across your lid or powerful flick is not for the fainthearted – you need patience and control (and apparently some sort of wizardry). But, graphic eyeliner looks don't have to be as intimidating as they seem.  
While graphic eyeliner isn't exactly a new make up trend (we have the 'Euphoria effect' to thank for that), it's definitely come out of its shell in recent months – with bigger, brighter and bolder designs filling up our feeds. From coloured fusions to an illusion of lines, discover the Cult Beauty Copy Team's favourite viral looks and how to recreate them for yourself, with ease! 
BUT FIRST, WHAT IS GRAPHIC EYELINER
To put it simply graphic liner refers to a more creative way of wearing your typical eyeliner. The trend allows you to experiment with shape, colour, placement and more, in order to achieve a unique stylised look. So, as long as it's a little different to your classic swipe of black pigments, it counts as a graphic design.  
TEAM CB'S FAVOURITE GRAPHIC EYELINER LOOKS
LAYERED LINER
I'm a big fan of a 'multi-liner' eyeliner trend – I feel like it's such a simple way to elevate my everyday winged look, without too much commitment or time! Once I have a black wing in place, I take a different colour pencil or gel and just follow the line, adding the colour directly above. If I want a subtle finish, I'll use Charlotte Tilbury's Colour Chameleon in 'Bronzed Garnet', as it's a copper/brown that feels fairly neutral for my skin tone, and it glides on really easily. If I want a bolder look, I'll go for a colour like the BY TERRY 'No.5 Terrybleu' Crayon Blackstar Eyeliner, or, my current obsession is RÓEN 's The Eyeline Define Shimmering Eyeliner in 'Gunmetal'. – Josie, Content Manager