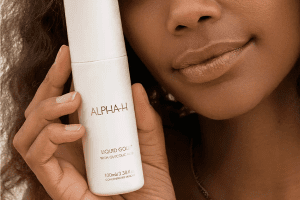 Did someone say 'Midas Touch' but for your skin? Precious metals come in all forms… and formulas. The one that springs to mind? Alpha-H's Liquid Gold of course. 
A name that needs no introduction, Alpha-H has made the great migration from Australia to bathroom cabinets everywhere, becoming a fixture of skin care routines and acquiring no end of accolades (quite rightly). Waking the world up to acids and all of their brightening, clarifying, line-softening and dew-boosting benefits, it's time to discover your Alpha-H soulmate… 
Best for… uneven skin tone
In the (almost) words of Spandau Ballet, you've got the power to GLOW when equipped with Liquid Gold Exfoliating Treatment with 5% Glycolic Acid — a sugar cane-derived cocktail of gentle but seriously effective alpha-hydroxy acids (AHAs), soothing silk proteins and brightening liquorice extract which works to dissolve all the 'glue' that traps dulling dead cells to skin's surface. An overnight treatment that works while you're doing the opposite, this targets a spectrum of common complaints — from breakouts to scarring, creases to crêpey-ness — by accelerating cellular renewal. By revealing the healthy, fresh cells, your skin appears more even-toned and luminous… where do we sign?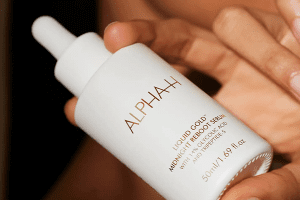 Best for… signs of ageing
Passing the skin-brightening baton to its collagen-boosting sidekick, the Liquid Gold Midnight Reboot Serum is ideal for those who're bothered by fine lines or pigmentation, working overtime to stimulate regeneration and repair. Combining 14% glycolic acid and 1% granactive retinoid (vitamin A), with Tasman pepper and coenzyme Q10, this super-charged treatment will carry out vital repairs while you're resting — strengthening the 'scaffolding' that keeps skin firm and lifted. A great way to 'reset' your radiance, this serum is great for those keen to press 'pause' when it comes to the signs of time passing… 
Best for… blackheads and breakouts
And if clogged pores and congestion are your biggest beauty bugbear, reach for the Clear Skin Tonic with 2% Salicylic Acid — a cherishing blend of skin-comforting chamomile, arnica, thyme and cooling cucumber that buffers the pore-purifying impact of the acid to support skin through its ups and downs. A bathroom cabinet must-have, this will ease you through any complexion rebellions — calming irritation like a 'time out' when your skin could use a talking to… Proving that not all heroes wear capes, this multi-tasking toner works to regulate sebum synthesis, balance stressed, hormonal skin and combat inflammation with its reassuring presence. Comforting down to its very last drop, this decongesting formula leaves your face feeling refreshed and rebalanced… complete with an irrefutable glow.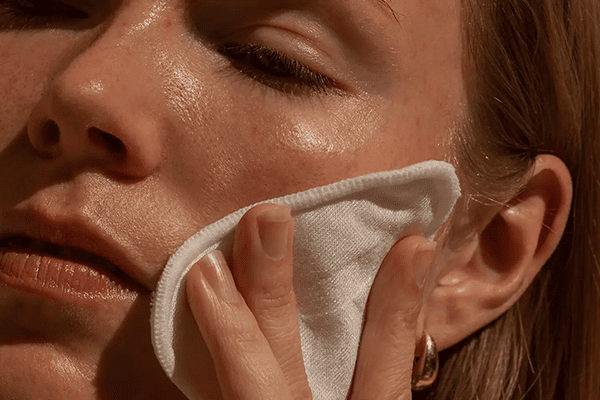 Best for… beginners
Fancy a challenge? If you're looking to dial up the brightness, you might want to give this a whirl… Alpha-H are inviting all those who are new to the range to accept their Liquid Gold Challenge: a three-phase journey towards unrivalled radiance (we're here for it). First, feel the tingle within three seconds, then rediscover long-lost luminosity within three days and finally, prepare to be astonished by a total transformation in your skin's tone, texture and vitality within three weeks.  
Ready to give it a glow? Move over gold dust, it looks like you've got competition…