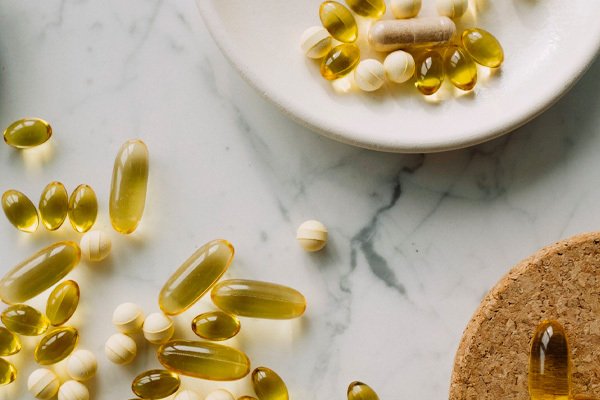 As the seasons change, it's time to think about how you can boost your health to avoid aliments and protect your wellbeing. The answer? Refining your supplement regime.  
But, like many things, this isn't as easy as it sounds. It can be difficult to know where to start when it comes to your vitamins and minerals. Not only do they come in various forms, textures and sizes, but they all have their own benefits too. With that in mind, we've enlisted the help of our Cult Concierge expert Sarah to answer your most commonly asked questions.  
Whether you're wondering what supplements are or wanting to tackle a targeted concern, read on to discover our ultimate guide… 
WHAT ARE SUPPLEMENTS
Available in tablets, capsules, gels, powders and even liquid form, supplements are products intended to provide nutritional value to the body. Typically powered by vitamins, minerals and herbal products (otherwise known as botanicals), supplements ensure you get enough essential nutrients to maintain or improve your overall health.  
HOW TO KNOW WHAT SUPPLEMENTS TO TAKE
Knowing what the best supplements are for you can be somewhat of a minefield. The answer? Listen to your own body. Although a well-balanced diet is vital, supplements aid or improve your overall health – weather that be to advance your skin, hair and nails or to help boost your immune system.  
While there are endless reasons why you should incorporate supplements into your daily routine, below are just some of the ways they can benefit you… 
IMPROVE YOUR ENERGY LEVELS: In short, our body must create enough energy for us to breath, move and think – let alone exercise. Energy is activated through the creation of the ATP molecule, which many vitamins (including vitamin B, magnesium and iron) help support. So, supplements with these ingredients not only enhance your overall energy levels but provide you with the right nutrients to speed up your ATP production and boost your work outs too.