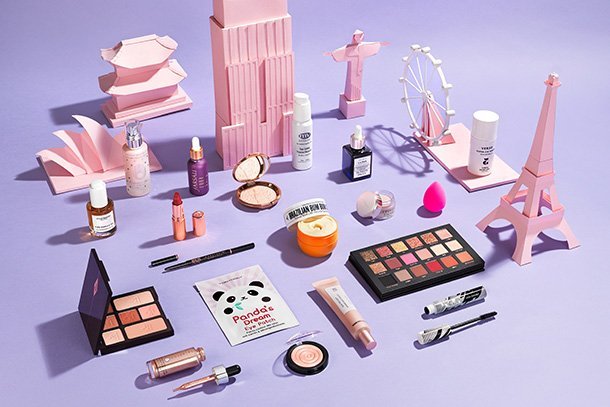 They say beauty is in the eye of the beholder, and who are we to argue? What's appealing to one person may be the opposite for another. This same principle also applies when it comes to our beauty bags. One person's make up marvel may be another's mishap. 
From hair care heroes to skin care saviours, have you ever wondered how much you're splurging on replenishing your hauls… better yet, how much we're spending as a nation?    
Well, here at Cult Beauty our curiosity took over, so we decided to take a deep dive into which countries spend the most on beauty products. Oh, but we didn't stop there…read on to also discover the most popular product for each country. Not to mention, the best selling item in the world! Hint: it covers blemishes and creates an even canvas for the rest of your cosmetics… Yes, we're talking about foundation, of course.  
THE

TOP 10 BEAUTY OBSESSED COUNTRIES

 


1. JAPAN
Coming in at first place…drum roll please…is Japan. Racing ahead with the average person spending £241.83 per year on beauty and personal care, it's unsurprisingly become one of the fastest growing markets. Heavily influenced by the region's rise of Gen-Zs (and their love for social media), research shows that younger generations spend up to 20 percent more on make up and skin care than the baby boomers. While this can include everything from cleansers to contouring kits, there's one product that takes pride position in the country's cosmetic cases – lip tints. Powerfully pigmented and available in a variety of colours, textures and finishes, the pout perfectors' nation's sales come in at an impressive £10.2 billion per year.