Want to invest in your current body & wellbeing ritual? Then you've come to the right place. From ultra-luxurious body butters to sumptuously soft lotions and bubbles, this edit of lavish new arrivals will up the drama and turn your daily bathing routine into a pampering ritual you'll want to treat yourself to nightly…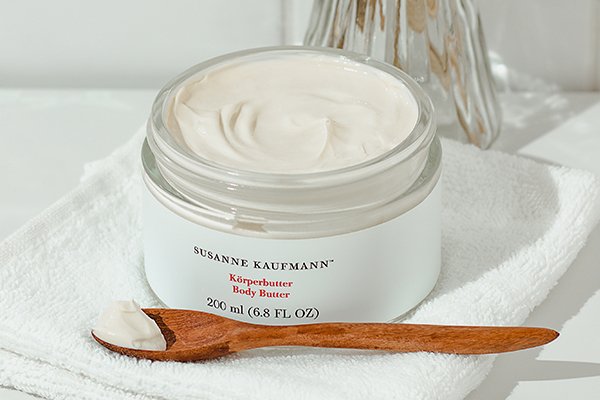 Restoring dry, rough skin to its former glory, Susanne Kaufmann's Body Butter is brimming with natural extracts that help to eliminate dry patches and promote a velvety smooth feeling. Suitable for all skin types but especially perfect for those prone to dryness, the luscious formula is enriched with vitamin E and whey (a source of protein that supports the natural acid mantle) to bolster depleted skin. Absorbing quickly despite its rich texture, it's also laced with shea butter, organic honey, glycerin and plant oils to provide long-lasting, skin-smoothing hydration.
Decadent sets that each star a candle, spray and bath salts, Earl of East's Bathing Kits are ideal for both keeping and gifting — delivering instantly invigorating or relaxing scents to your room, shower, linen, bathtub and beyond… Each of these beautiful gift-ready kits include a scented soy wax candle (with a 35-40 hour burn time!), a spray and bath salts. Coming in two different incarnations, 'Nerumae & Shinrin-Yoku' and 'Mezame & Onsen', the former takes inspiration from the word 'nerumae' itself, which literally means 'to lie down and sleep' in Japanese.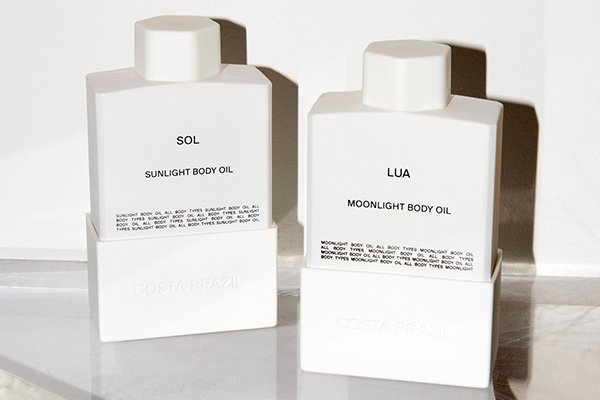 Set to calm, nourish, firm and tone skin — all while delivering a sunlit glow — the nutrient-rich Sol – Sunlight Body Oil and Lua – Moonlight Body Oil are pumped with a cocktail of oils (kaya, cacay, pataua, Brazil nut and babassu seed, to be precise), providing powerful antioxidant protection against the elements and free radicals to protect your collagen and elastin supplies. They also feeds skin with nourishing vitamin E, replenishing vitamin A, essential fatty acids, omegas, selenium and magnesium to keep skin feeling soft, hydrated, plump and soothed against inflammation.
Dubbed as an 'immunity-boosting bubble bath that also works wonder for stressed-out skin' in a write-up for the Evening Standard, Susanne Kaufmann's Mallow Blossom Bubble Bath goes above and beyond the average bubble bath. Enriched with soothing mallow to protect against environmental stressors, moisturise your skin and soothe irritation, this is in a league of its own when it comes to caring for your skin. The infusion of lavender extract promotes a relaxing and calming effect, quelling over-active minds and helping you to switch off after a long day. That evening soak can't come soon enough…