Obsessed with Sunday Riley's potent, results-driven formulas? Us too, and while we'd love nothing more than to invest in every single one of their moisturisers the truth is, each formula is designed to tackle a specific range of skin care concerns. Read on to help decided which one is best for you and yours…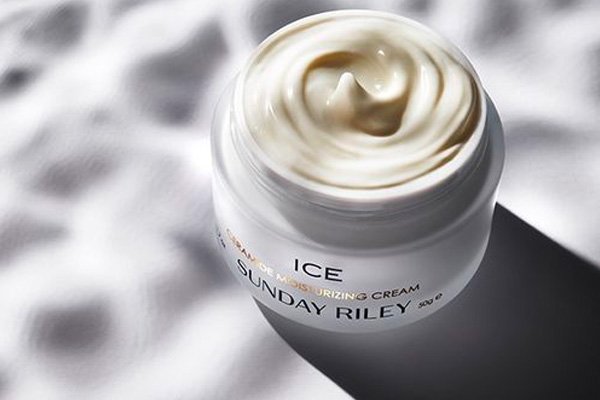 If your dry then you need to try: ICE Ceramide Moisturizing Cream
The newest addition to Sunday Riley's results-driven range of luxurious oils and transformative treatments, this intensive moisturiser is here to bestow endless hydration as it fortifies your skin against environmental aggressors. Replenishing dry and dehydrated skin, this rich yet lightweight, snow-white cream is the key to restoring your skin's suppleness.
Your own personal glacial treatment, this dual-action moisturiser empowers your skin's resilience to environmental stressors as it pulls in hydration for a baby-soft, supple finish. It's formulated with a replenishing dose of ceramides (lipids created naturally by the skin to form your natural moisture barrier) to relieve tight and itchy skin. Perfect for dry and dehydrated skin types, it's also infused with vitamin F (the building blocks of ceramides) to maintain lipid levels and strengthen your skin's natural moisture barrier, while coconut reduces water loss as it hydrates your skin. What's more, a cocktail of quenching extracts (think: beetroot and red algae) works to prevent dehydration for visibly smooth, deeply moisturised skin.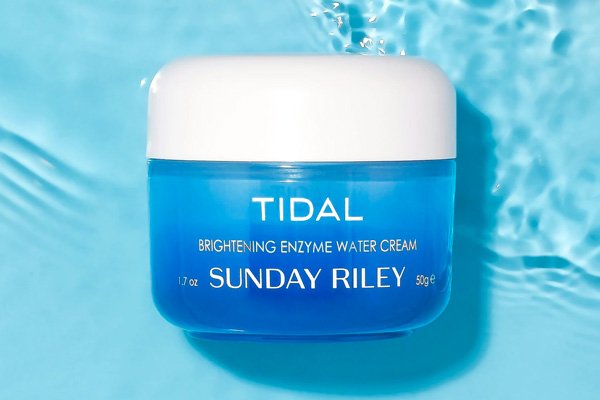 If your skin is oily/combination then you need to try: TIDAL Brightening Enzyme Water Cream
In the morning, after cleansing and treating your skin, apply Tidal for a fresh burst of oil-free, skin smoothing hydration. Bonus: it makes a great skin care primer for make up.
Perfect for those with dry yet acne-prone skin, Tidal is not only brimming with hyaluronic acid, which attracts and retains up to 1000x its own weight in water, to optimise hydration but also papaya enzymes to gently resurface – helping to slough away dead cells and minimise breakouts and blackheads from build-up within pores – while alpha-arbutin and giant white bird of paradise extract combine to brighten hyperpigmentation spots and restore uniformity of tone, a must for fighting post-breakout scarring. The oil-free, featherweight formula is instantly absorbed – maintaining moisture levels without exacerbating congestion – keeping skin comfortably supple and dewy from morning 'til night.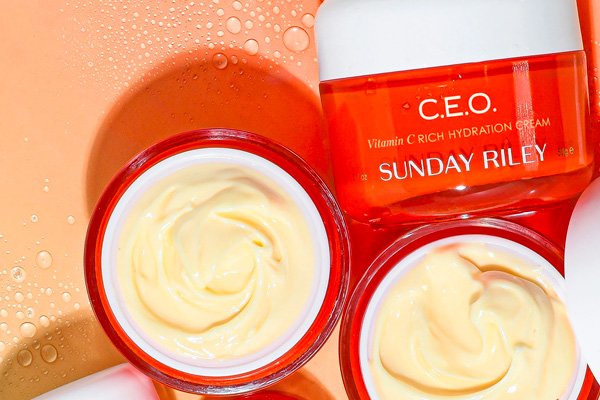 If your skin is dull or you live in the city, then you need to try: C.E.O. Vitamin C Rich Hydration Cream
Offering fast-absorbing hydration without greasiness, this rich and luscious moisturiser protects during the day and repairs at night. It contains high-potency, advanced vitamin C to address visible signs of ageing and pollution exposure.
Enriched with potent, lipid-soluble, advanced vitamin C, which is more stable and less irritating than other vitamin C derivatives. This allows the moisturiser to visibly brighten your skin, supporting natural collagen production and expertly fighting the five visible signs of environmental and pollution-induced skin damage: sensitivity, dehydration, dullness, uneven tone, and premature lines and wrinkles.