Anxiety levels are high which is we've compiled some suggestions to quieten spiralling minds and encourage a sense of serenity.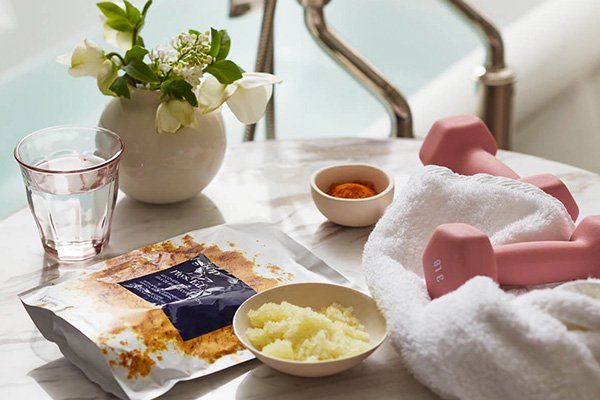 STRETCH
You're probably feeling quite cooped up and gym-starved so take half an hour each morning or lunchtime to get your blood pumping. Whether it's streaming a weight-lifting session or practising yoga to strengthen your muscles, we all know the impact that exercise has on our mental – as well as our physical – wellness, so make time to workout and work up a sweat. You don't need a great deal of kit – just some tins and rug are enough.
NURTURE YOUR GREENERY
Nature and mental health are inextricably linked, which is why getting green-fingered helps to soothe symptoms of stress and bring calm when there's chaos. A great time to give raggy ferns a cute haircut, or re-pot the plants that have outgrown their homes, you could also try sowing some seeds for the summer – nasturtiums are easy (and edible!), while salad leaves, pea shoots and beans grow incredibly quickly and act as a hopeful reminder for happier days in the future.
GET PENSIVE
It sounds a bit trite but a journal can help you to channel your feelings and try to see things from a different perspective. Lots of the 'gratefulness' journals give prompts to encourage a positive viewpoint – whether it's listing three things you feel thankful for, something you're keen to accomplish or something that made the day feel a bit brighter, listing the good can encourage a pattern of finding the light… just imagine your name's Pollyanna.
THROW THE WINDOWS OPEN
Let the light stream in, the fresh air circulate and sit for a minute to listen to all of the wildlife that's staking its claim to the usually bustling streets. The birds and the bees are especially busy, so tune-in to all of the actual tweets and enjoy being outside-while-inside. You might even learn to identify which birds are which… (the RSBP has an audio guide!) and for those who're surrounded by pigeons, there's always their soul-soothing radio station.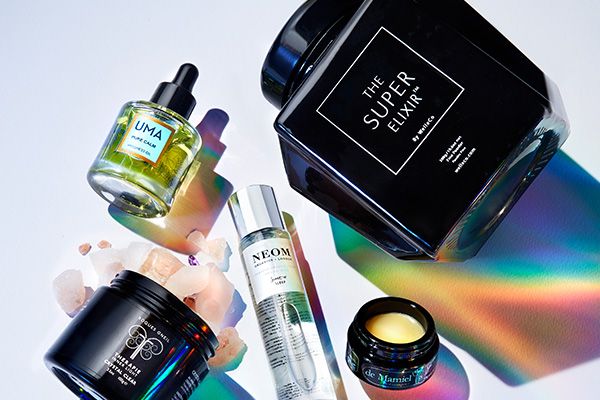 BE RITUALISTIC
We're creatures of habit and lack of routine can wreak havoc – leaving us feeling a little directionless, fraught and despondent. Creating a rhythm you stick to can help us to feel a bit structured – whether it's being religious about your skin care, having lunch at the same time each day or devoting your break to a mindfulness session, creating a pattern is vital to stay motivated when things seem surreal. A bath before bed is another great way to relax and unwind; lace the tub with a soak, light a candle and wash the day's worries away with the bath water.
SWITCH OFF
If you're struggling to sleep then an audio book is the perfect distraction. Stephen Fry reading anything feels like balm for the brain – it's so nice to regress and forget you're a grown-up – or opt for a podcast to focus your energies; diverting attention from worries can help you drift off and immerse yourself fully in something that isn't the news.