Things are a bit weird right now (if ever a statement defined 'understatement'). We are all working out how to navigate new ways of living and working in light of the COVID pandemic; grappling with separation, struggling with 'cabin fever' and discovering some dormant ingenuity (we've seen some preeetty legendary memes – "chin chin!").
This is a testing time for all of us – we're all overcoming our personal bouts of anxiety, stress and upset as we look for the light at the end of the tunnel – but we're also united and just as with coal under pressure, we're finding some sparkling diamonds amidst all the mayhem. Here are some recommendations for ways to bring joy and a semblance of purpose to days without proper beginnings or ends… does anyone have an idea what the date is? We thought not…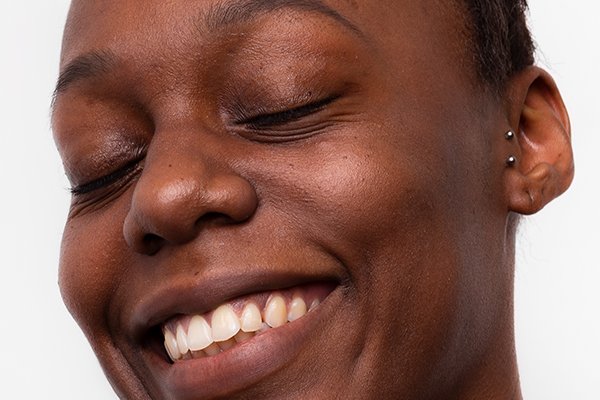 Rotate as appropriate:
FRIDAY
Make a meal of it… Laura Jackson, the founder of Hoste, has been urging the fans of her food-friendly 'gram to give mealtimes a bit more devotion. Whether it's taking your time over breakfast – selecting the best bowl and making your porridge looking pretty – to laying your table with napkins and flowers before chowing down on a fish finger sandwich, there's much to be said for injecting your 45 snacks with some well-deserved ceremony. So whether you're dining à deux or are rustling up baked potato-for-one, do your best Lumière (be YOUR guest) and inject some panache to proceedings.
SATURDAY
Dive into the weekend by blasting a Friday-night dance track. The world's on its head so why not treat a Saturday morning indoors like you're set to head out-out? Precisely… play it loud, sing it proud and move. your. FEET. We're talking arm-flailing, knee-shaking, hip-twisting dancing like no one is watching ('cause nobody is). FaceTime your fam while you're at it and fling yourselves round to the sound of the Stones or to Stormzy – just make sure it's something that's suitably feelgood.
SUNDAY
Those books you've been meaning to read? Now seems as good a time as any to escape to foreign climes or go adventuring from bed. Lose yourself between the covers of a classic, or dip into the Insta-friendly hit that's dressed your table, and gather your gang to discuss over crackers and cheese (and a cocktail) through FaceTime. There are also a legion of digital clubs if your pals aren't especially bookish – connect with your likeminded literature loves through digital groups such as @poppylovesbookclub, @ladieslitsquad and Emma Roberts' @belletrist. Who cares if you don't get beyond Chapter 3… it's a reason to chat to your favourites and feel a bit pleased with yourself.
MONDAY
Be honest… when did you last wash your hair and for how many days in a row have you worn the same sweatshirt? You know all those fantasy outfits you're too scared to wear (or you don't have the shoes for)? NOW is the time to bring Fashion Week flair to your fortress. Spend time curating your look and make THIS DAY the day that you dust off that 'look-at-me' jumpsuit or fabulous frock. And, because weather isn't an issue (there's no rain indoors!), you can sport your sundresses and try to imagine you're swanning around your dream AirBnB…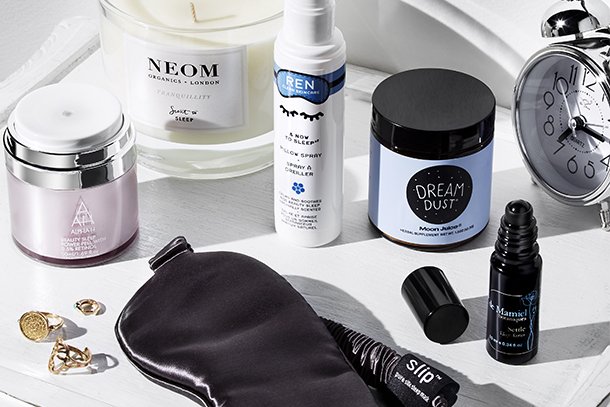 TUESDAY
You have no obligations this evening so… why not make sleep your priority? You've probably stared at your screen for a zillion minutes so try to resist the temptation to trawl through your Instagram feed for the 48th time in an hour and switch your phone OFF before sundown. Draw a bath, light a candle and whack on a clay mask then let your mind make the transition from day into Zzzzz-time. Bonus points for fresh bedding and ironed pyjamas – you can't beat the feeling of clean skin and crisp sheets.
WEDNESDAY
Pen. Paper… Yep, today is a good day to write someone special an actual letter. A WhatsApp is lovely. A voicenote is nice. But you can't beat the thrill of the 'thwack' when an envelope lands on the doormat. Whether it's sending a note to your niece or a long 'Lockdown memoir' to Grandma, a letter's a keepsake to treasure and shows love and thought when you can't share a cuddle. From choosing the ink to the envelope, make someone's day with a kindly-timed missive.
THURSDAY
With theatres, museums and cinemas closed you might find yourself starved of some art. Thankfully, some of the world's greatest galleries offer a virtual tour – make a date with a mate as you Zoom through the Louvre (wine in hand!) – or set up a synchronised screening of something your friends have been longing to see. The National Theatre are streaming a FREE play each Thursday at 7pm, or rent a cult classic that one of you managed to bypass (just keep it upbeat). There are so many ways to connect and feel close through the distance – we advocate binge-watching all Harry Potters (for starters!) or period dramas (we're happy to rank them – just ask us).
~
We are very aware of the need to be sensitive during these difficult days and are eager to hear from you all as to ways we can best keep you buoyed up and feeling inspired. Whether it's having a snoop at the products the team are entrusting to help them look great on a video call, or tips for perfecting the ultimate 'cut crease' (there's plenty of scope from some practice!), we want to ensure that we're serving you relevant content.
We've already opened our Instagram Stories to questions and recommendations, so make sure you're following us @cultbeauty for news, inspiration and beauty escapism – as well as the chance for a chat with your fellow enthusiasts. We're in this together so let's find the light where we can and be kind to each other.