In spite of our efforts to make things seem seamless, you may start to notice that something's a little bit out-of-the-ordinary. Truth is, we feel like an e-commerce swan – serene on the surface while feet paddle wildly beneath…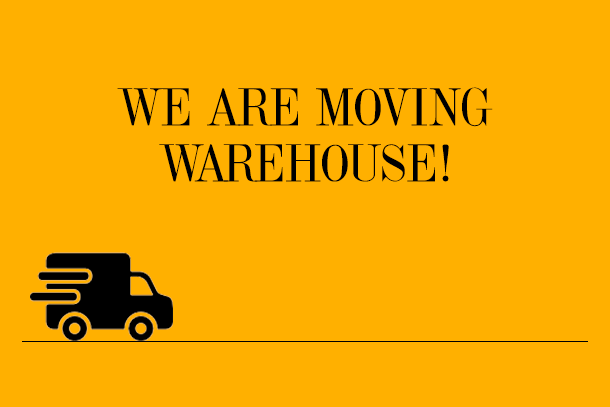 Having outgrown our warehouse (our poor distribution team feel like they work in a cardboard-box fortress), we're now moving somewhere completely ginormous to house the vast mountain of must-haves that's steadily… err… mounting? However, as palettes, perfumes and your skin care essentials are being boxed up and transported, it's proving quite tricky to ship every order with our customary efficiency.
The warehouse will be temporarily closed, so if you place an order between Thursday 5th – Monday 9th July, your beauty booty may be subject to delays.
Instead of the usual 3-7 days for UK standard delivery, please allow (up to) an additional four days for your orders to reach you. And if you're hoping for something to come the next day we're afraid we've suspended our super-fast service until we get back on our (paddled-out) feet.
We are, as always, working 'round the clock to make sure make up mavens aren't kept waiting but please, please, please bear with us while we catch up.
We'll keep you up to speed with any further changes, hiccups (or triumphs!), and in the meantime, please don't hesitate to contact us with any queries you may have. Our fabulous customer service team is always more than happy to help (email: customerservice@cultbeauty.com).
Thanks for all of your patience (and stellar support)! We're truly sorry for the disruption, and any inconvenience caused during this time. We're moving on up and will see you on the other side…
Best wishes, Team CB x