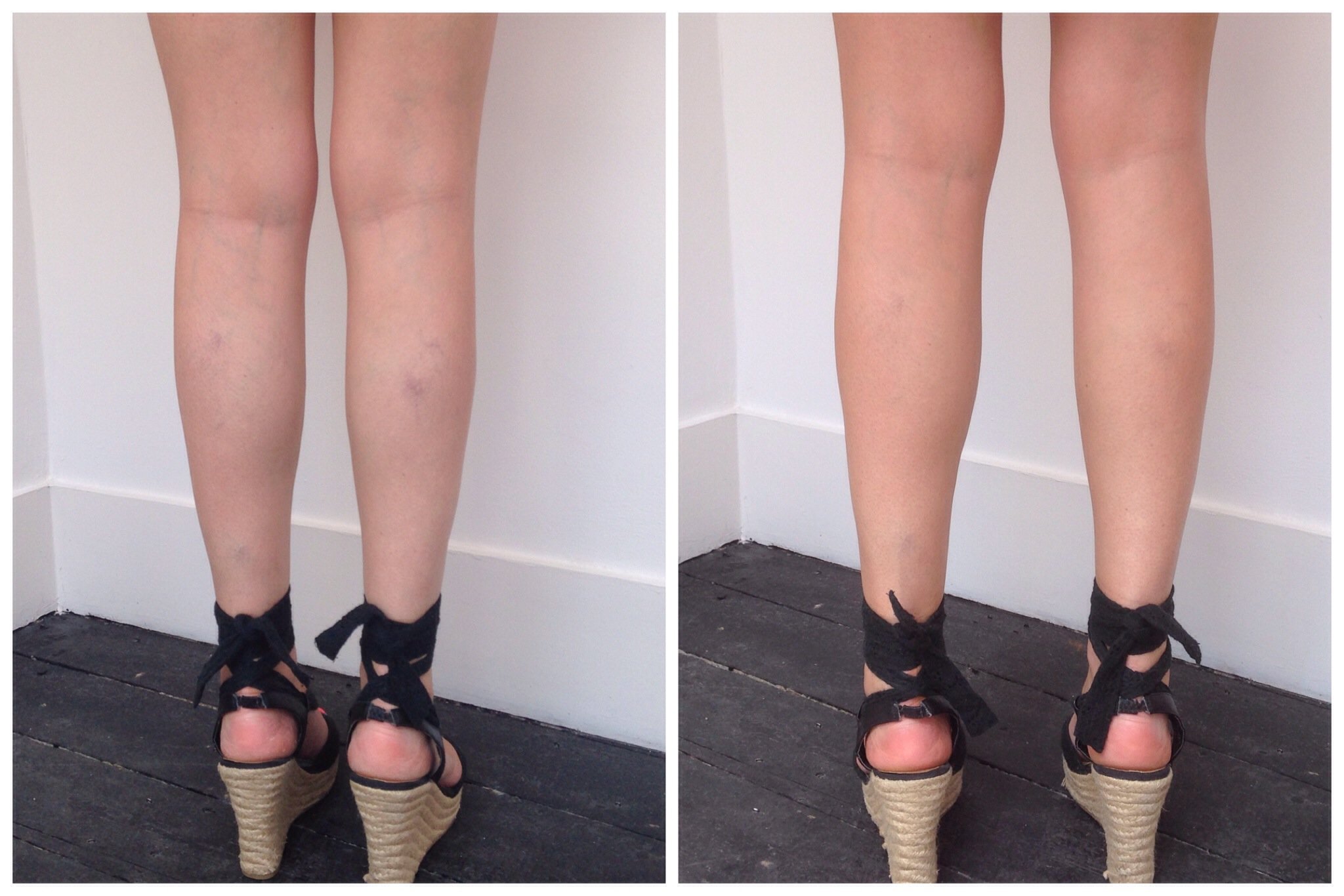 My lower limbs are bright white (like, light reflective), covered in bruises (I have zero spatial awareness) and scarred from my inability to resist the allure of an ingrowing hair (I know, I know). So when the sun shines, I am instantly blinded by panic (and flesh).
First thing's first – body brushing (more on that here) – is my favourite thing, and something I'm weirdly obsessive about. It's like a skin-beneficial stress ball – there's something cathartic and satisfying about sloughing your skin back to smoothness and it's a great technique to limit cellulite.
Then it's time for intensive moisturising. I'm lazy, and it's boring, but the silky-leg benefits are well worth the extra five minutes of effort. Put a song on and pretend you're in an obscure music video (obviously). On a normal day I'd use a 'normal' lotion, but as bikini season looms, I upgrade to something with a bit more oomph. Sunday Riley's Liquid Diet helps eliminate water weight, to counteract swelling and make you look leaner (hell yes!).
If a map of leg veins, bruises and scars is pointing to the trousers section of your wardrobe, a bit of cunning concealing is all you need to rock that summer dress. Alexia's legs (pictured above) have been subtly upgraded with Studio 10's Age Defy Skin Perfector, which has two shades of concealer, as well as green and peach toned neutralisers to disguise red and blue. Followed by Body Bling to add subtle bronze and make legs look more toned (this is what J-Lo & Beyonce uses). Prtty Peashun is also absolutely brilliant for instantly improving the surface of your legs and it also has a firming action.
Vita Liberata's Capture the Light is a beauty blogger favourite (A Model Recommends' Ruth Crilly, and Anna of Vivianna Does Makeup are fans). Available in both translucent and opaque, pale and tanned variations, there's something for everyone – perfect for when you want a (wash off) sun-kissed glow without the aggro. And if you love a gorgeous golden gleam for evening, Nuxe Huile Prodigieuse Or is truly cult – a delectably scented dry oil, which absorbs almost instantly, to grant legs (heads, shoulders, knees and…) a subtly sexy lustre.