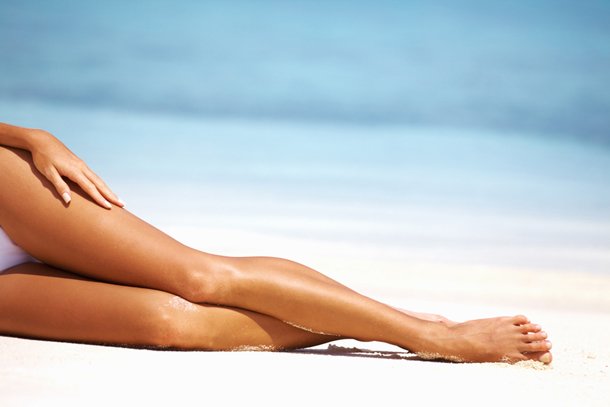 We've trawled the global beauty market to unearth the very best – and most innovative – exfoliators out there. No longer just a load of grit suspended in a lotion (like in days of yore), exfoliants these days come in many different guises; from alpha-hydroxy acids which dissolve dead cells, to enzymatic peels which 'eat up' scales and surface debris – we've got something for everyone (and every inch of skin).
Hidden beneath hair, our scalps are oft' neglected – left to their own devices, and expected to put up and shut up. Kai's Shampoo not only smells like Hawaii (ie: Heaven), but contains glycolic acid, to gently eliminate dead skin and prevent dreaded dandruff, so hair feels silky and is free to grow unhindered by blocked follicles (great for volume).
Oskia's Micro Exfoliating Balm is the suped-up, skin polishing version of their Perfect Cleanser. A velvety balm that gently resurfaces skin thanks to MSM granules (MSM is Oskia's star ingredient – a form of sulphur that stimulates collagen synthesis), this is satisfyingly 'scrubby' (but gentle) to leave your face feeling like silk.
Gentle Daily Exfoliant is one of Alpha-H's best-loved cleansers. Perfect for travel, this powder turns into a paste when mixed with water and contains papaya and pineapple enzymes, to refine and brighten skin (whilst helping to breakdown hair fibre, to diminish any facial fuzz).
REN's citrusy Glycolactic Radiance Renewal Mask is the ultimate glow-bestower; a marriage of both acids and fruit enzymes, this effectively loosens dead surface skin cells, to quickly uncover the luminous, new cells beneath. Ideal for congested complexions, this eliminates pore-clogging debris to leave your skin clear, calm and collected.
For those on the quest for complexion perfection, Earthen's Instant Peel exhibits equivalent skin rejuvenating benefits to A and BHAs, but without the irritation some sensitive-skinned folk experience when using glycolics. The innovative skin transformer has a pH close to neutral, and works to quickly (and dramatically) improve the texture and integrity of skin, without any harsh particles that can leave your face feeling overexposed.
If you're looking for a quick (and convenient) fix, Dr. Dennis Gross' Alpha-Beta Glow Pads not only eliminate dulling dead skin cells, but are impregnated with a self-tanning agent, to grant skin a golden gleam that's streak-free and believable. Ideal post-holiday, to exfoliate skin without shortening the life-span of your tan, these are also great for legs – helping to prevent ingrowing hairs and keep limbs looking enviably smooth and honeyed.
A scrub but not as you know it, Therapie's Awaken Skin Rehab Scrub looks (quite a lot) like dust, but when massaged into dampened skin creates a sensual, aromatherapeutic body-smoothing experience. With zeolite clay – to attract and eliminate toxins – together with a cocktail of nourishing, softening, reparative and regenerative ingredients, this ticks all the body polishing boxes (and comes in convenient pouches for stashing in suitcases).
And if you're in the market for something a bit more 'traditional', Aesop's Geranium Leaf Body Scrub not only smells delectable, but sloughs away scales with milled pumice and micro-ionised bamboo stem suspended in a skin conditioning blend of geranium leaf, mandarin and bergamot oils which work to soothe, purify and disinfect. Great for gnarly feet and elephant-esque elbows.
SHOP FACE >>
SHOP BODY >>