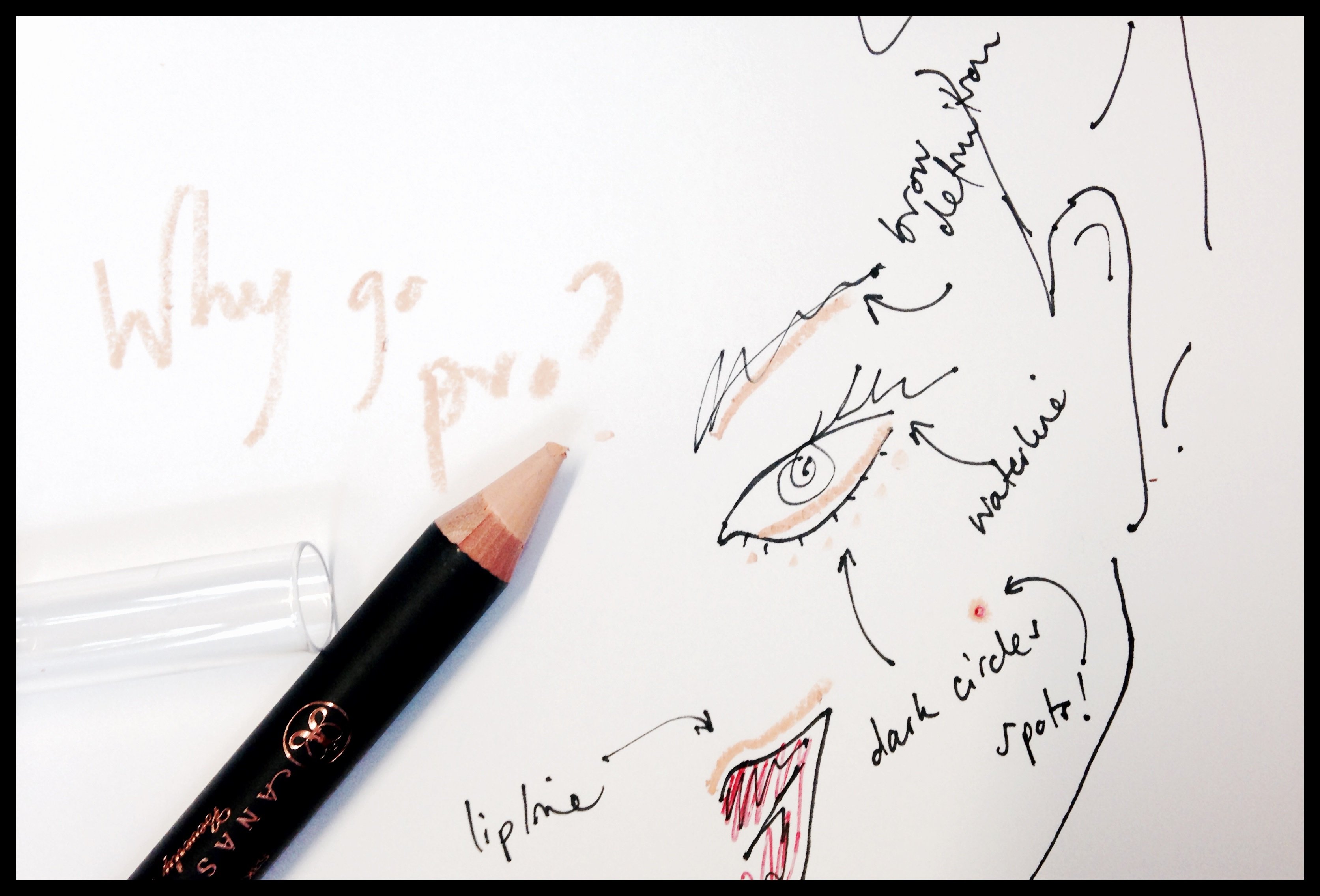 If you (like me) frequently find yourself trying to save face on the bus/back of taxi/beneath desk, then waste no time in adding Anastasia Beverly Hills' Pro Pencil to your quick-fix make up arsenal. The perfect way to liberate your impossibly small clutch of the usual dross (by which I mean concealer, primer, lip liner and highlighter – not chewing gum wrappers, receipts and indeterminate fluff), this ingenious nearly-nude crayon works wonders.
Its slightly yellow undertone makes it ideal for disguising dark circles (just dab along your under-eye and blend as though your life depends upon it), as well as for hiding the pimple that pops up at work… It can be drawn just underneath your eyebrows to define their shape and cover-up any non-pluckable regrowth, and to even up a slightly wonky lip line. In truth, it does pretty much anything you could wish for with moments to spare – perking and correcting in one fell swoop.
Part of Anastasia's new 'pro' range, Pro Pencil has been developed to cater to the needs of those-who-know – streamlining bulging beauty kits and delivering the versatility demanded by make up artists (and busy mortals). The only slight downside, is the Caucasian-centric shade selection – Anastasia are renowned for being all-inclusive when it comes to creating a spectrum of colours, but Pro Pencil is currently only made in two shades for paler ladeeez. They're working on it…
P.S. I don't profess to be an artist, so please excuse my Picasso-esque attempt at illustration.