Oscars schmoscars. What really matters is which products we've awarded a coveted CBO (that's 'Cult Beauty Oscar' – for want of imagination…). A drum roll, if you will…
The award for BEST NEWCOMER goes to
Zelens, 3t Complex Essential Anti-Aging Cream
It hasn't been many moons since we ushered Zelens into our CB 'Hall of Fame', but it's more than made up for lost time. The brand has acquired hoards of screaming fans (a la George Clooney Alan Rickman), and their '3t Complex' is fast becoming a firm(ing) favourite. With innumerable anti-ageing actions, it's anti-inflammatory, anti-microbial, anti-oxidant and works to inhibit collagen degradation whilst fortifying epidermal barrier function – to reduce wrinkle depth and improve skin's strength and elasticity. Oh, and it's name sounds like someone who's probably friends with Pharell. Cool… very cool.
BEST EYE CREAM IN A LEADING ROLE goes to
Sunday Riley, Start Over Active Eye Cream
Good looking and gifted, 'Start Over' lets you 'un-do' the last take (be it late night, early morning or one more tipple than was sensible) and leap into 'Aaaaaaction!' with bright eyes and a bushy tail. Like real-life post-production, this de-puffs and tightens so you'll soon be giving Sharon Stone a sachay for her age-defying gown.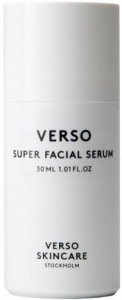 Our BEST PRODUCT IN A SUPPORTING ROLE is
Verso's Super Facial Serum
With revolutionary Retinol 8, this supercharged serum is the perfect foil for Verso's leading ladies. Shy but far from retiring, this hard-working formula works like SPANX for your face – firming, smoothing and sculpting in one fell swoop!
BEST INSTANT VISUAL EFFECTS goes to
GLAMGLOW Super-Mud Clearing Treatment
The life and soul of every A-List (pre)party, this clarifying clay mask purges pores and decongests in a flash. Having already scooped up more awards than Meryl Streep, this diminutive pot is an industry heavyweight – and a bit of a diva (in a good way). Just check out its silver ensemble!

BEST FOREIGN BEAUTY PRODUCT goes to
Aesop Parsley Seed Facial Cleansing Masque
All the way from the land-down-under (like the unfalteringly beautiful Cate Blanchett), this purifying potion helps eliminate impurities to grant you skin as clear and luminous as the Lady of Light's. Aloe Vera soothes irritation and leaves skin soft and hydrated, while Rosehip and Parsley Seed deliver a potent dose of antioxidants to protect against Ork free radical attack.
The LIFETIME ACHIEVEMENT AWARD goes to
Alpha-H Liquid Gold
There's no role too challenging for this skin care stalwart. Liquid Gold can effortlessly turn its talents to rejuvenating, blemish-battling, collagen-boosting and dark spot-brightening. Start using this now to guarantee great skin for a lifetime!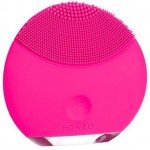 BEST TECHNICAL ACHIEVEMENT goes to
Foreo LUNA Mini
Every production requires the perfect props, and every product requires Foreo's LUNA. A vibrator for your face (errr), this whizz of a gizmo optimises the performance of cleanser and moisturiser, pushing product into pores to dismiss dirt and increase blood flow. Not only will your face feel baby soft, you'll also look more baby-faced thanks to boosted collagen levels. Just don't store it in pride of place… unless you want house guests to look at you weirdly.