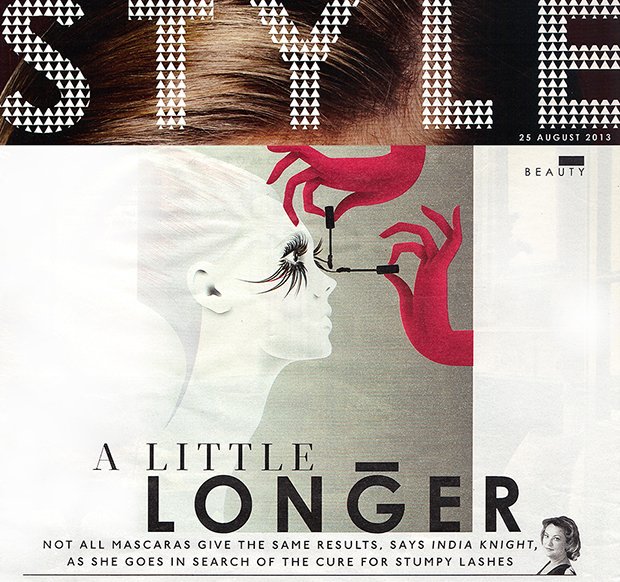 DJV Beautenizer has a new fan in the beauty maven India Knight. In her recent article in Style magazine this is what she had to say about it:
"Japanese women have short, straight lashes, ergo any mascara developed to turn them long and curvy is going to be the business on the eyes of any ethnicity. The Japanese spend a lot of time, money and research on killer mascaras. And that, dear reader, is why I would recommend Fiberwig mascara.
You put it on like a normal mascara which is to say that you wiggle it really carefully from root to tip, then you use the tip of the brush on the ends of your lashes literally to make a fiber wig, a wig of lengthening fibres. Cult Beauty, describes it as a 'hairpiece for your lashes', and it's not wrong. You can pretty much make them as long as you like (within reason of course) and, crucially, the mascara and the helpful miniwig stay put – you don't start shedding fibres halfway through the evening.
If it's width you are after, rather than length (ha ha ha! Oh dear sorry), then the same company does another mascara called Volume Lash, which will fatten up your lashes so much that you'll wonder if they've snuck off and binged on all the carbs.
These are brilliant mascaras for the lash challenged"