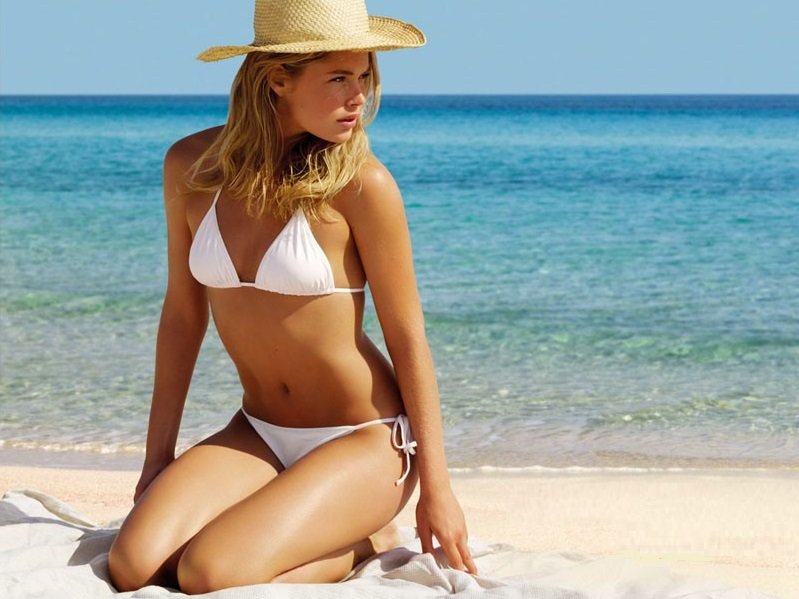 We all know the importance of protecting our skin from the sun yet 'wear sunscreen' is a mantra that too often gets forgotten. Solar radiation causes degradation of collagen and elastin, whilst contributing to hyperpigmentation, dehydration and premature ageing of the skin – a tan is temporary but the damage lasts a lifetime. UVA rays make up 90 – 95% of the UV radiation that reaches the earth's surface and being the dominant tanning ray, it is UVA rays that cause skin to darken and thicken – a sign your skin's attempting to minimise DNA damage. These rays are the primary culprits of premature ageing, as they penetrate much deeper into the surface of the skin were they're capable of causing most havoc; compromising elastin and collagen structure, as well as contributing to uneven pigmentation and brown patches, that instantly make skin appear older. Exposure to UVA rays is consistent all year round – regardless of season, weather or whether you are behind glass – so it's really important to wear SPF everyday – ideally with high factor, broad spectrum protection against burning (UVB) and the skin ageing effects of UVA. We asked Ultrasun for their top tips for sun sense >> 1. Avoid the sun between 11am and 3pm when it is at its strongest – try to stay in the shade during these times and remember to drink plenty of water to avoid dehydration. 2. Skin that is unused to the sun is less equipped to protect itself. Under the influence of UV rays the skin begins to thicken and produce melanin – these processes take 10 – 20 days to take place, so use extra protection initially, to allow your skin time to adjust.

3. If your skin is sensitive and you suffer from allergies such as prickly heat, choose a sunscreen free from oils, emulsifiers and fragrance as these are the main causes of unwelcome sun-triggered rashes and reactions. << Try Ultrasun's SPF 30 Body to protect without irritating. 4. Always apply sun protection carefully and extensively in the shade, 15-30 minutes before you go into the sun. Make sure your skin is clean and dry. Apply enough protection (approx. 1 teaspoon for the face); any less radically reduces the protection effect. Pay attention to vulnerable parts of the body – nose, lips, eyebrows, ears, scalp, shoulders, chest, shins and feet. Children need extra protection and when possible, keep babies and little ones out of direct sunlight.

5. After sunbathing, the skin needs a regeneration time of at least 12-14 hours. During this time, some of the damage to cells will be repaired, so ensure you use a good quality aftersun product that will help to accelerate this process and ensure the skin is hydrated.Ultrasun's Aftersun has a unique non-greasy formula that not only soothes redness and takes the 'heat' out of sunburn, but encourages skin cell repair and renewal >>

<< Institut Esthederm's Tan Enhancing Lotion helps train skin to fortify itself at a cellular level, fighting free radical damage and stimulating the production and distribution of melanin for a deeper, longer lasting tan. The inclusion of 'cellular water' then optimises skin's vitality, so it's better equipped to recover quickly.
6. Sun protection isn't just for holiday's abroad. It is often the repeated UVA rays we subject our skin to without any protection that cause the skin to age. Prevent this by ensuring an SPF is used daily, particularly concentrating on the face and décolleté.

Wear sunscreen daily. Lightweight formula's such as Sunday Riley's Cashmere SPF 30+ can be used instead of/as well as your usual moisturiser, to keep your skin safe from solar radiation without smothering your complexion or leaving a chalky residue >>
And don't forget your lips! The skin of your lips is much thinner than anywhere else on your body and so much more susceptible to burning. Slather on an SPF lip balm such as Ultrasun's Ultralip SPF 30, then treat them to intensive overnight rehabilitation care of KaplanMD's Ultra Hydrating Lip Balm SPF 20 – crammed with Hyaluronic Acid, Marine Collagen and Seabuckthorn Berry extract to nourish, soothe and repair.

<< The ultimate post-sun lip lavisher…