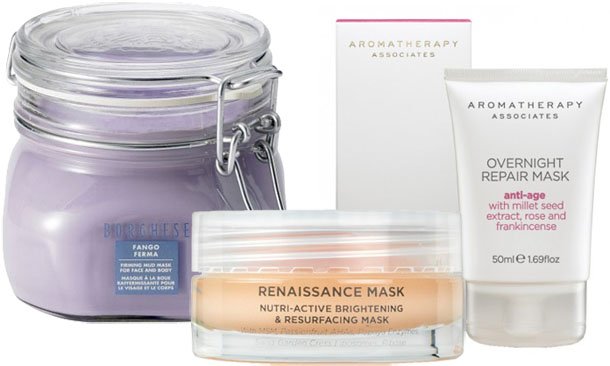 Face masks are generally seen as a bit of a luxury, something to do on those rare moments when everyone is out of the house and the bath is brimming with bubbles. I used to sit very soundly in this camp, but every skin expert I talk to extolls the wonders of bi-weekly face masks. For my dry skin I do one for extracting impurities and loosening pore plugs that could become spots – Borghese Fango Mud masks are the Dysons of the mask world; one for brightening, with a little chemical exfoliation – Oskia Renassance Mask is outstanding; and a one to deliver a super-nutrient shot of hydration – Aromatherapy Associates Overnight Repair Mask is the one our experts loved the most for this.
Three masks a week is probably a little much for most, each one of these is a stand alone product and they leave my skin looking a lot younger/clearer than it should with my inner-city, stress-filled lifestyle.
All of the Borghese Fango muds are designed to use on your face and body (they come in 250ml & 500ml), and they have just brought out a new mask called Fango Ferma which firms the skin wherever you place it. A perfect quick fix to tone your body before you head off on holiday.