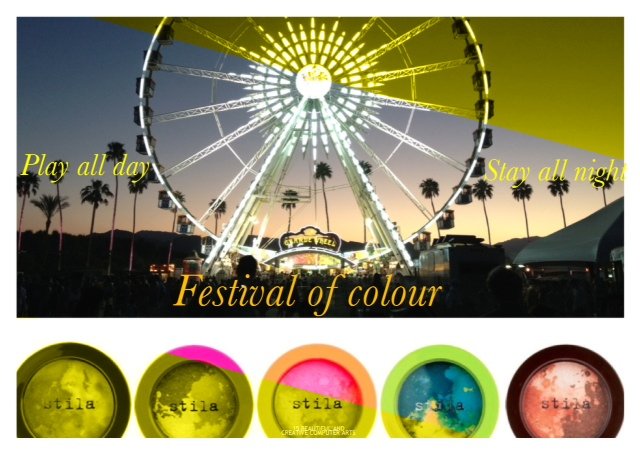 Stila's ALL NEW 'Festival Of Colour' is everything you need to have a fabulous festival. Drawing inspiration specifically from music festivals, raves and light shows around the world, this collection is anything but dull. With vibrant color rich lip crayons that glow under backlights, eye shadows so custom that each pot is a work of art, and a BB cream that does more err.. work.. than any groupie I've ever met -this is truly a full sensory experience.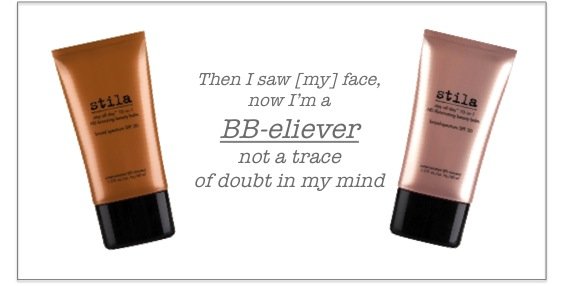 Admittedly skeptical about BB creams at first, I have to say, I was truly impressed. Different from a tinted moisturizer, or a primer, it just went on, and evened everything out, without making it look like I was wearing any makeup. The 10-in-one title is no joke, this little bottle is packed with all sorts of multi-tasking magic. Packed with peptides, pea shoots, and bamboo extracts it has been shown to reduce skin inflammation, improve texture and stimulate collagen production. I absolutely noticed reduction in redness and splotchiness of my skin – and it just added an overall evenness to my whole face, even in the spotty areas. Its oil free and paraben free, so sensitive skin need not worry. The Stay-All-Day Illuminating Beauty Balm uses tiny light reflectors to give your skin a slightly shimmery radiance while the Stay-All-Day Bronzing Beauty Balm leaves you with a sexy, yet sutbtle sun kissed glow.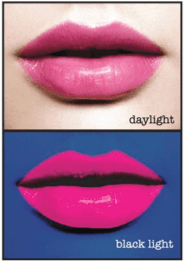 The Afterglow Lip color is available in 5 shades, all of which I want, if not only for the names (Electric Pink, Vivid Violet, Tangerine Dream, Festive Fuchsia, Rave Red, and Party Pink,).
Bright as the sun. These color rich pigments are 3x brighter than average lip color, and contain sunflower and algae extracts that work hard to keep you smooched smooth during the day
Light up the night. Black light sensitive pigments in the color, make them glow in the dark. So why not let your lips lead the way to the front of the stage.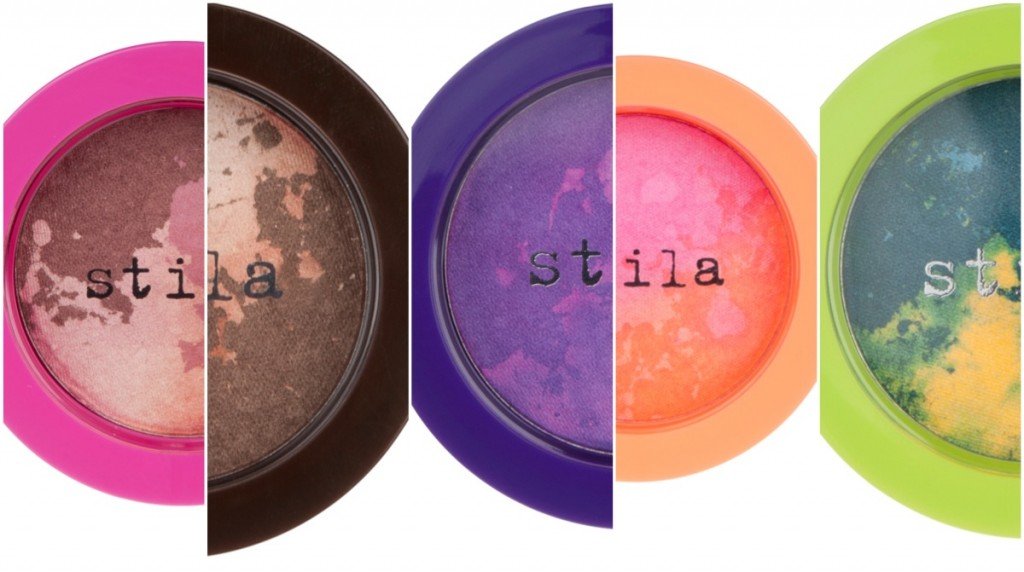 The appropriately named Countless Colour Pigments are the product of first-to-market (pressing/baking) technology that allow you to blend colors within the palette without permanently mixing the pigments. So you can truly customize your color with every application, without having to worry about the colors bleeding or mixing (permanently) together.
Jill Tomandi, (Stila's Creative Chief Operator) showed us some of the blenadable color possibilities of 'light show' Then demonstrates how with a simple swipe of her powder brush, the palette is once again pristine, and colors are clearly separated.The best part is, that Stila's 'Festival of Colour' collection truly will play with you all day, and stay on you all night. Have a Happy Festival!