Being a self-confessed nail snob (I don't do n-art) I was dubious about NCLA and their so-hip-it-hurts nail wraps. Palm trees are for boulevards, not finger ends… or so I thought, until I had my eyes opened and my head turned (I also don't do consistency).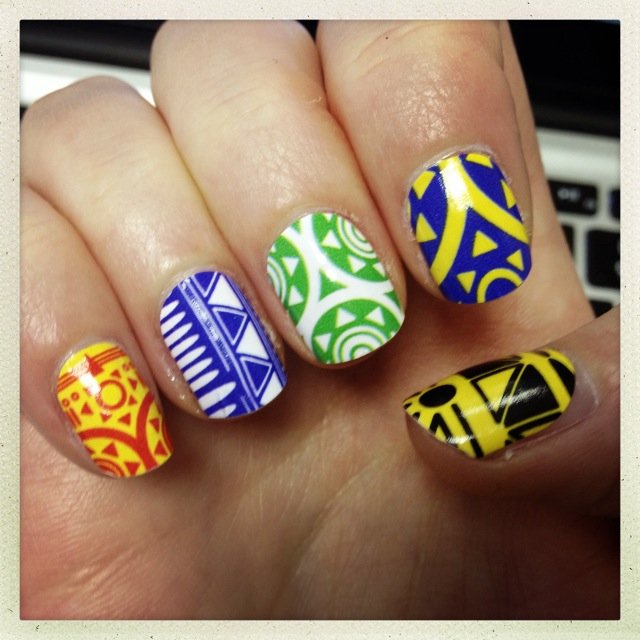 When Lex rocked up at CBHQ sporting the black and silver lace variety (Room Service, Stilettos & Champagne) I coo-ed and ooh-ed in a way I'd usually reserve for BIG diamonds, before stumping up for a set of my own.
I chose the gaudy, tribal inspired Umoja (go big or go home, right?) and. I. LOVE. them. After a mini false start – turns out my nails are considerably less dainty than I thought they were – these wraps proved practically foolproof and bar one (which I removed in a crisis of boredom) have stayed pristine for a whole week.
After cleaning nails thoroughly with a remover soaked cotton pad, I applied one coat of Orly's Bonder (if you haven't tried this base coat, it's like Velcro for lacquer), then when still slightly tacky I positioned the right-sized sticker, stretching it over the nail and making sure to 'wrap' the tip. Smooth any air bubbles as you go and file off any excess using downward strokes of the nail file provided.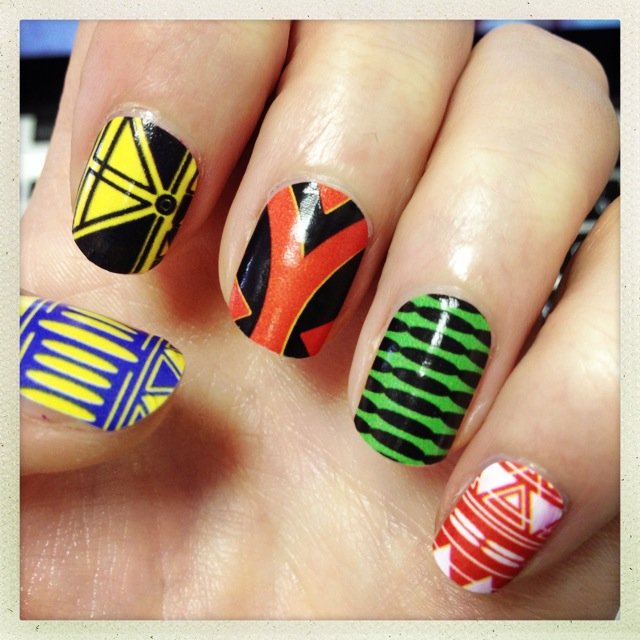 Finish with a high shine top coat (I swear by Seche Vite), et voila! One full set of awe-inducing mani-masterpieces. Mine have so far been complimented by innumerable friends, colleagues, a Mulberry sales-assistant (yeah, she knows) and my local, male, wine merchant…?
I Don't Play Nice are next up. There's something a bit M.I.A. meets Twilight about those sweet yet sinister little fangs…
If however, you're a die-hard lacquer-phile, DOSE have launched four new colour pill triplets; Happy Girl, Violets Are, Very and Clear Thinking – a.k.a. the Cult Beauty prescription for nail ennui.
I was instantly covetous of Clear Thinking; miniature vials of one-coat, high shine polish in brilliant white, navy blue and emerald green (the Pantone colour of 2013).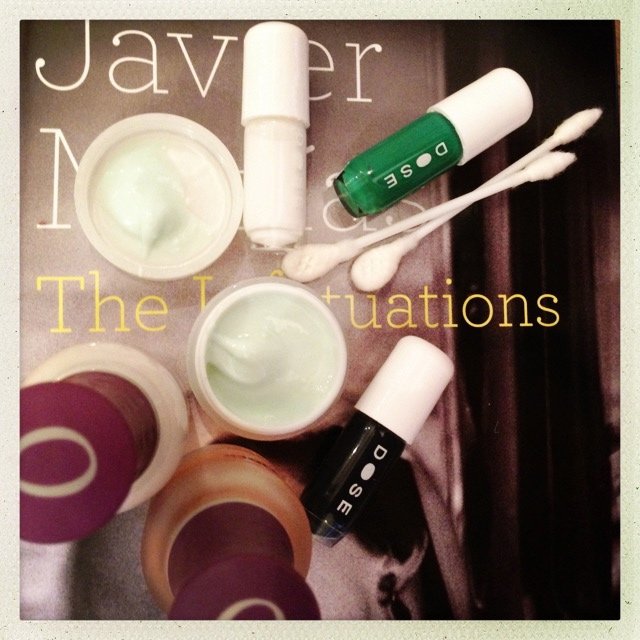 Not only do they look adorable thanks to their Lilliputian magnitude, they're also incredibly densely pigmented and hard-wearing – so they might be small but they pack a serious shot of vibrant colour.
Perfect for fickle fashionistas for whom reaching the bottom of a varnish bottle is unthinkable, these also make a gorgeous gift for a mani-fanatic (if you can bear to relinquish them from your clutches).
After base coat (try Orly's Ridgefiller), just apply one coat of polish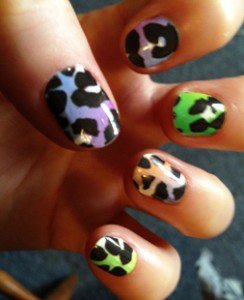 and when almost dry, seal with a layer of clear glossy varnish to protect and prolong the life of your manicure.
Neaten any mishaps using Essie's Nail Corrector Pen and your medication is complete!
Alexia addition: Here's my most recent NCLA look, called Pastel Pantera >>