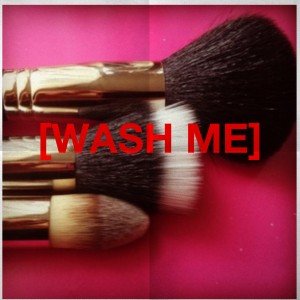 Ridding your skin of it's daily dirt is a non-negotiable task. Most of us wash our faces once or twice a day, knowing regular cleansing can prevent unwelcome 'visitations', fight against premature ageing, and keep infections at bay. But for all of that time spent eliminating every last trace of grime and residual make-up from our skin, we often neglect to maintain the tools that touch it. Specifically… our make up brushes.
Each time you apply make up, your brushes accumulate dirt, oil and grime alongside make up residue and dead skin cells – making them an ideal breeding ground for all sorts of bacteria (eeeew)! Cleaning brushes regularly will not only prevent the transferal of this ghastly bacteria to your face (which could lead to infections, as well as breakouts) but will also improve the application of your make up and extend the life of your brushes.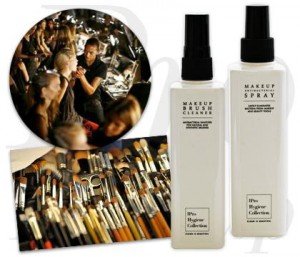 Tips from the pros….
The Pro Hygiene Collection Make Up Brush Cleanser
by The Pro Make Up Collection is mild yet effective; preventing the multiplication of germs and killing 99.9% of existing bacteria. A couple of quick squirts directly onto your brush or sponge post use, will help keep your kit clean and your skin infection-free.
Your face will thank you!