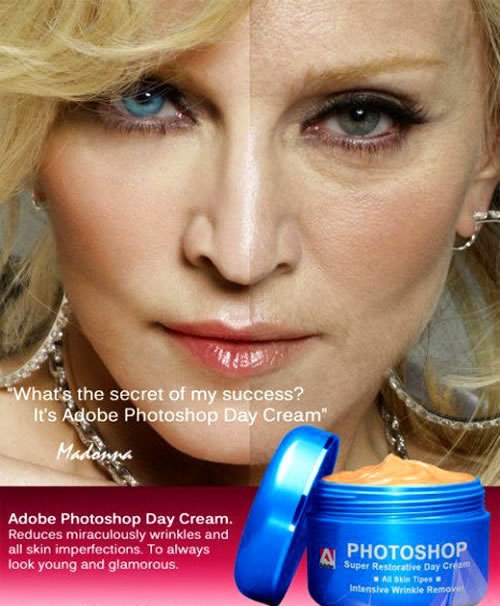 The beauty world has become so heavy handed with Photoshopping that the Advertising Standards Commission has recently had to step in, with L'Oreal, Maybelline and Lancome all being read the riot act for their heavy-handed tampering with famous faces. They are not alone in this.
The biggest recent Photoshop fails were campaigns featuring Beyonce and Frida Pinto, which were heralded all over the internet with allegations that both had had their skin lightened by the magic brush of air!
The list of brands choosing to abolish all reality from their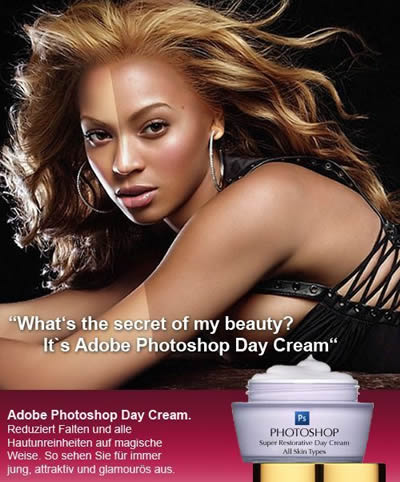 famous campaign-fronters, in favour of pore-less, line-less, colourless mannequins is endless. It's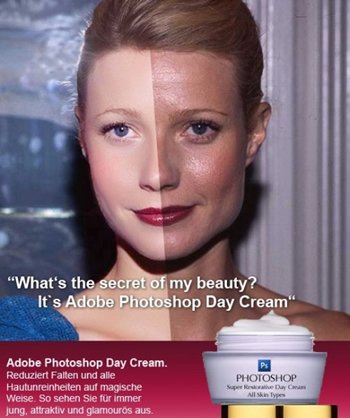 getting silly!
We're loving this faux campaign for Adobe Photoshop Day Cream, illustrating the level of artifice involved in putting together these campaigns using Beyonce, Gwyneth Paltrow and Madonna.
The Photoshop debate will always be something that fires up every few months. A little touch up to disguise a red blotch or spot does no harm but when a brand takes it to the extreme and the celebrity or model look completely unrecognizable as a member of the human species – that's when the use of Photoshop becomes too much.
cate sewell