What's the difference between a digital perm and an 80's shag-a-delic perm? Answer: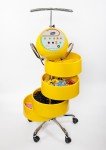 A disco-dancing caterpillar machine that makes it possible to perm only the area you want, like your ends or, one side of your barnet (for all you mad bad hoxton-ites). The moment I saw Molly Ringwald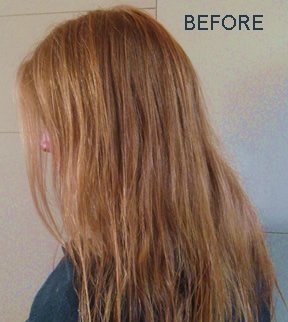 from The Breakfast Club and Jennifer Gray of Dirty Dancing fame, rock their fun frizzes in the 80's, I was hooked, but my darling mother wasn't having any of it.
Fast forward to t'other day where my childhood dream finally came to light. I went to Eleven Hair, Blenheim Street, London where Christian Toth, owner and one of only 2 digital perm practitioners in the country, saw to it that for the rest of my current head of hairs' life, it would be curly.
Digital Perm was born out of Japan, where the inhabitants love anything that changes the texture of their otherwise thick, shiny, straight, black hair. They are super advanced with technology and have led the way for years on many beauty apparatus.
What basically happens is this…A magic solution that doesn't smell none too good (ref: silage), is massaged into the ends and then worked through section by section. This solution breaks down the keratin (proteins) in your hair which, on a molecular level, make up the largest ingredient of each strand. Once the keratin has been loosened up, (it goes really stretchy and bendy like strawberry bootlaces) it is possible for your hair to be molded any which way you please – be that straight or curly.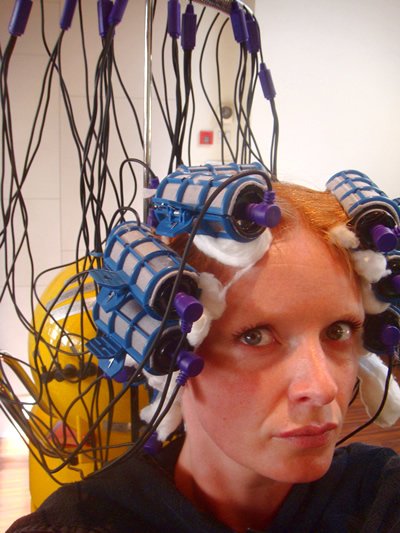 The curlers go in and are then plugged into the raving caterpillar's head which heats them up. The heat sets the hair. Its kind of like hypnotizing the hair into thinking its the opposite of what is is, then blasting it with heat to set its waves for ever. Your hair is then washed in warm water….TIP: never wash your hair in hot water, it causes the hair to shrink and lose its vitality, opening it up to all sorts of dirty, polluted air.
Another tip Christian kindly warned me about was the use of shampoos that you find in supermarkets – the ones that are kind to your purse and big on advertising. He told me he can tell when clients wash their hair with "Aussie" haircare and other such brands because as soon as he washes it with a purifying shampoo (which takes away a bunch of built-up chemicals), the hair is left looking haggard and stripped. The chemicals in these haircare products are suffocating the hair with evil things like silicones. Short term your hair looks glossy and feels soft, long term – the effects could eat your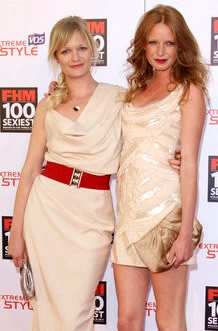 hair alive (not really, but it can affect your scalp and roots). Love your hair and use products that are kind to its needs. My current favourite is Rahua Conditioner.
To finish the look, Christian massaged Leonor Greyl Serum De Soie into my hair before blow-drying it into perfect little ringlets. Once dry, he loosened the curls with his fingers. Cut to 4 days later, (you aren't allowed to wash it for 2 days…remember in Legally Blonde, when Reese Witherspoon totally wins the court case because of her incredible knowledge of beauty???) I have washed it and just left it to dry au naturel and the results are exactly as I'd hoped – a tousled beach curl with minimum maintenance. I spray Tela's Boost Volumizing Spray when its wet as this stuff is just soo good for your hair, nourishing it and adding volume, perfect for my new curls. N.B My camera has decided to play the fool and not work, therefor I have to use party pics from cyber space. Suffice to say, this looks as great on me as it will on you. olivia inge