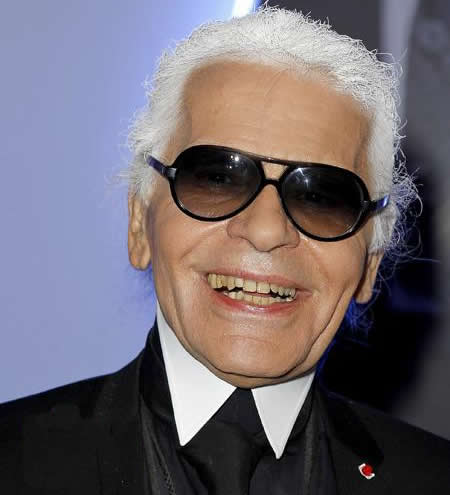 I just came across this <<< image of Karl Lagerfeld and have to say that for such a well documented image fash-ist, the state of his teeth is quite a surprise.
Its a wonderful example of what I call the beauty-blind-spot. Even the most groomed and preened of folks have one, it just takes longer to spot it on some than others (I still haven't pinpointed Gisele's damn it, and being too perfect doesn't count!).
I actually consider his yellowing mouthful of 'badly parked' teeth rather a breath of fresh air. Perfection is boring and it is the tiny chinks in people's beauty armour that ends up making them more attractive and memorable, the crooked teeth (Kate Moss), the wonky nose (Owen Wilson) and the lop-sided smile (Katie Holmes).
Vive la différence!! alexia inge