We put some questions to the Cult Beauty expert and the London Smile Clinic's cosmetic dentist Dr Tim Bradstock-Smith about the ins and outs of teeth whitening, and how to avoid having a smile that would blind small children! Here's what he had to say.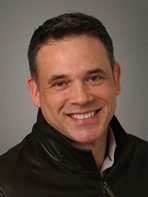 Are increasing numbers of older people starting to have braces and what are the latest kinds of 'invisible' braces?
Yes, adult orthodontics is increasingly popular due to new orthodontic techniques such as the inman aligner (very fast removable appliance to straighten front teeth), Incognito (fixed braces that are hidden on the inside) and invisalign (a series of clear, nearly invisible plastic aligner trays)
With the fashion for gap-toothed models, is there a procedure to have a gap put in?
Some patients at LSC ask us to leave a small gap in their veneers between the two front teeth or even create a space between their teeth with enamel contouring
Could you tell us more about the vogue for a more 'real' whitened teeth look, rather than the blindingly white Hollywood dazzle!
Natural-looking smile makeovers have always been more popular over here than in the US, hence the 'London smile' and 'the London Smile Clinic!' But now there is a trend towards ABB (alignment, bleaching, bonding) or ABC (alignment, bleaching, ceramics) where the teeth are straightened first, whitened and then the final restorations are carried out. But because the teeth are already straight and white only very minimally invasive techniques are required, which create a much more natural and lasting result.
Is it ok to drink red wine and coffee after you've had your teeth whitened?
All tooth whitening fades eventually – and coloured foods and drinks will speed this process. It is particularly important to stick to a white and clear diet on the first couple of days after i.e. avoid tea, coffee, red wine and cola.
How can you ensure that the practise you are attending is safe and qualified to carry out the procedures?
BACD and AACD are the only accreditations in cosmetic dentistry but it is not considered a true speciality. It is probably more important to see portfolios of work carried out by the dentist who will be performing the procedures and that you feel comfortable and trust them. Avoid internet bleaching products as they can be very highly acidic and dangerous.