An invaluable part of the Cult Beauty philosophy is our customer's opinions-we love to know what you think about our products, which ones you rate and which ones you don't (hopefully not so many of those!) We've decided from time to time we'll hand over our homepage to you – putting our customers' product reviews centre stage.
To kick things off we're looking at four of the cult, hydrating moisturisers you beauty fiends love to use during the winter months. From Pommade Divine to pH Advantage, these are the skin savers you think really deliver. Next will be the best party preppers – so if you want to see your favourite eye shadow or skin luminizer getting the recognition it deserves,
log on now and leave a review!
Pommade Divine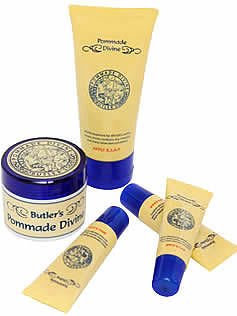 "Having known and used PD on myself and children for years, I can vouchsafe that it does what it claims – IT WORKS!!"
Dihi, sixties, Coleshill
Pommade Divine is a 'cure-all' balm that smells beautifully of clove, cinnamon and nutmeg. This thick salve is perfect to ease chapped lips, cracked skin and is an excellent moisturiser that will leave your skin naturally replenished and glowing. A brilliant fall back plan for all skin emergencies, it lasts forever as well. Pommade Divine is a 200 year old British recipe originally formulated by The Butler and Co. Apothecary of Clerkenwell, London. Pommade Divine became one of the staple family products of the British Empire, and for good reason, this balm is a proper desert island product
£15.95
Trilogy Organic Rosehip Oil
"I am a woman of a certain age and this oil has been a god-send, I actually give it to friends as gifts just to spread the word"
Karen P, London, fifties
This pure rosehip extract is an effective anti-ageing and healing oil serum. It assists skin renewal & resilience, containing all the nutrients skin needs to maintain optimum health. Made up of 80% essential fatty acids (Oleic, Linoleic, Linolenic), Vitamin E & Lycopene – which promote skin repair & cell rejuvenation. Rosehip oil is clinically proven to improve skin moisture by 44%, decrease the visible appearance of fine lines and wrinkles by 23% and improve skin softness. Rosehip oil is one of the most prolific ingredients in both natural and synthetic based skin care for a simple reason, skin loves it, drinking it up like a snowball in the Sahara.
£19.99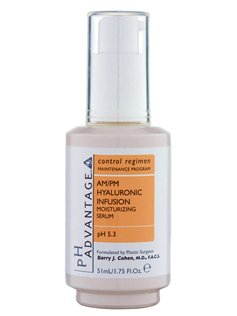 pH Adavantage 45% Hyaluronic Infusion Serum
"I love this product, I have very dry skin & it's the single best thing I have found, I like the light texture."
Stacey, Therapist, twenties, Edinburgh
pH Advantage AM/PM 45% Hyaluronic Infusion Serum is a hydration booster for any skin type. Rather like under-watered house plants, when skin is dry it droops, dulls and fine lines appear, which ages ones face unnecessarily. Hyaluronic acid is naturally occurring in the skin but depletes as we get older so topical application with a concentrated serum like this, with a skin mimicking pH 5.8, really helps get your skin blooming again. It also generates greater metabolic activity, increasing cell renewal for an effective hyper-moisturising, anti-ageing boost to your skin.
£70.00
Omorovicza Rejuvenating Night Cream
"You'll look like you've has a great night's sleep even if you haven't. It's especially good for dehydrated skin as it replenishes and rejuvenates tired or lackluster skin."
CB Expert Lynn Taylor, Make Up Artist
Omorovicza Rejuvenating Night Cream is a deeply hydrating and reparative nightly treatment that relies on natural extracts, minerals from the Hungarian thermal waters and the famous Pannon Complex to cheat your way to beautiful skin. With Apple Pectin to hydrate and retain moisture, Plum Almond oil to protect against free radical aggressors attacking and ageing the cells, Wild Carrot rich in pro-vitamin A to boost collagen and Hazelnut Peptide to firm and lift so you wake up toned, nourished and glowing.
£94.00